ISS might be 'split' into segments in just a few years as part of private business takeover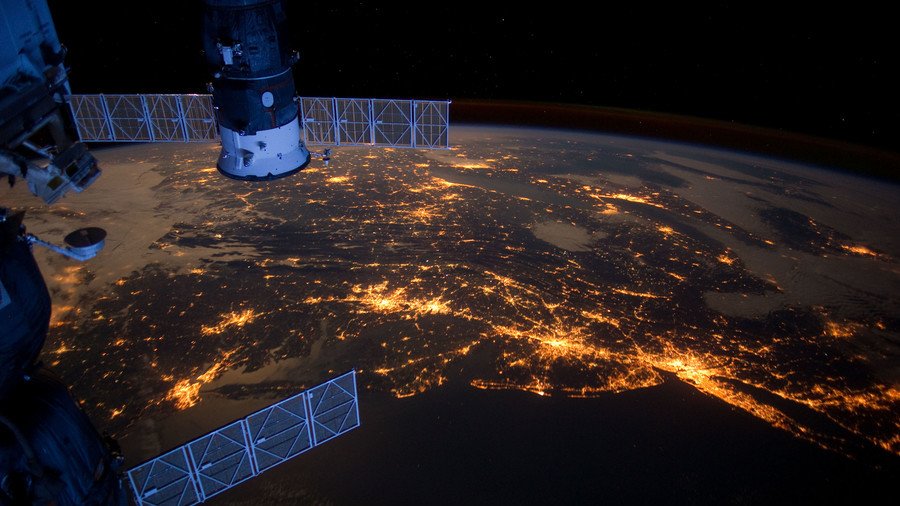 The head of NASA says the International Space Station (ISS) might not exist in its current form in 2025 and instead be divided into components, some of which could be dumped completely. The plan is a part of a privatization bid.
Newly-approved NASA chief Jim Bridenstine said that the days of the ISS being a unique platform of broad multilateral cooperation in space might be numbered. He claimed that NASA is currently exploring a "range of options," one of which will see the ISS fractured.
"Maybe it gets split into a number of different components. Some of it could be de-orbited," Bridenstine, who was confirmed for the post in a narrow vote in April, said as cited by the New York Times.
While the agency has not come to any particular conclusion on what to do with the ISS, its overhaul was "put on steroids" by US President Donald Trump's ambitious budget proposal in February, he said. The proposal envisions ending direct budget funding for the ISS by 2025 and organizing its takeover by private companies, including SpaceX and Blue Origin.
Some of the plans that have been entertained by NASA will mean that "the I.S.S. wouldn't exist in its current form" by that time, according to Bridenstine. This comes a day after he admitted that NASA has been in talks with several international companies over the possibility of creating a multi-national consortium that would take over the reigns of the ISS.
Brindestine elaborated on how his and the White House's plans for ISS commercialization sits with other partners of the 18-member program, which is bound by a set of legal, political and financial agreements.
The Trump administration's plan to turn the ISS into a kind of a space lab for cutting-edge private companies has come under fire as being unrealistic. Even Trump's Republican backers, like Senator Ted Cruz, who chairs the Senate Subcommittee on Science, Space and Competitiveness, made a case against privatization, calling the Office of Management and Budget "numbskulls" for trying to defund the ISS.
While the US and Russia don't always see eye-to-eye on Earth, those aboard the ISS have a long history of putting politics aside and working together. The atmosphere aboard the station was summed up by US astronaut Michael Hopkins in 2014 when he told RT that that tensions between Washington and Moscow over the Ukraine crisis weren't present in orbit. "I think, actually, the International Space Station is still an example of what our nations can accomplish when they work together," he said.
Currently, NASA spends $3 to $4 billion a year to support its operations at the ISS. The Trump administration proposal, while winding down direct funding for the ISS, would give NASA $150 million to cultivate its "commercial successors."
Like this story? Share it with a friend!
You can share this story on social media: