At least 18 killed, 90 wounded in Baghdad explosion – police sources
Published time: 6 Jun, 2018 22:46
Edited time: 13 Jun, 2018 10:46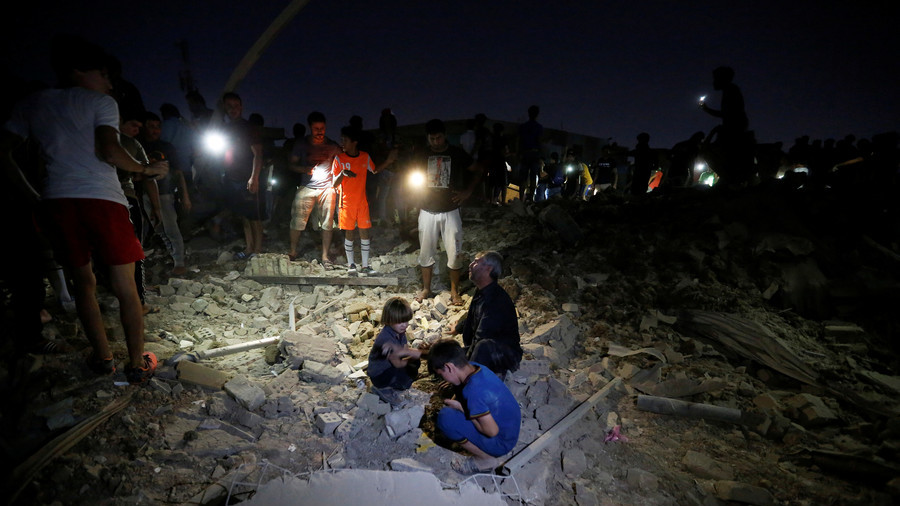 At least 18 people were killed and more than 90 were wounded in an explosion in Baghdad's Sadr City district on Wednesday, according to police sources.
The Interior Ministry has not revealed the exact number of casualties but it has confirmed there were fatalities and injuries. An Iraqi police source told Reuters that the death toll currently stands at 18.
Earlier statements issued by the Interior Ministry contained discrepancies that have not been explained by authorities yet.
An Interior Ministry spokesman said in a brief statement that the blast was the result of a detonation of an ammunition cache and that security forces have opened an investigation. The ammunition had been stored in a mosque and the explosion happened while it was being transferred to a car parked nearby, a police source said.
However, state television previously cited a ministry spokesman describing the explosion as "a terrorist aggression on civilians," which caused "martyrs and wounded."
Photos from the scene showed a destroyed car and building. There have also been reports in Middle East news outlets of a possible second explosion.
Sadr City is a stronghold of populist Shi'ite cleric Moqtada al-Sadr, whose political bloc won in the country's parliamentary election last month. A full recount of votes in the election was ordered by parliament on Wednesday.
In May, two homemade bombs targeted the headquarters of the Iraqi Communist Party, which is part of Sadr's bloc.