Police search French finance ministry in Macron chief of staff probe – reports
Published time: 6 Jun, 2018 17:59
Edited time: 7 Jun, 2018 07:31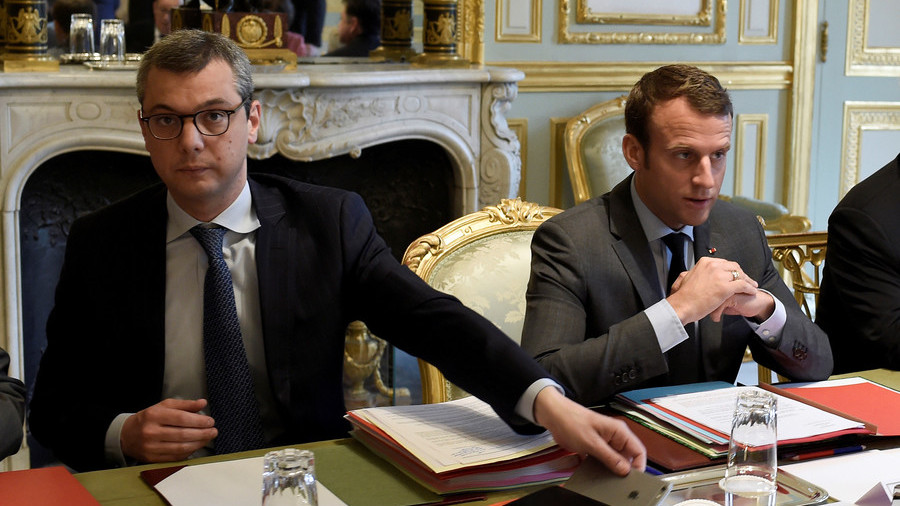 Investigators reportedly searched the offices of the French finance ministry as part of their conflict of interest probe into President Emmanuel Macron's chief of staff.
The building was searched on Wednesday, Reuters and AFP report, citing sources at the ministry. It happened two days after France's top financial prosecutor launched a probe into allegations that Alexis Kohler breached conflict of interest rules while working for the state and the Italian-Swiss ship and cruise business the Mediterranean Shipping Company (MSC).
On Monday, the Elysée Palace rejected the claims as "totally unfounded suspicions" and said Kohler has "systematically deported all decisions relating to this company and his informed hierarchy has naturally ensured the potential conflict of interest."
This inquiry stems from a complaint filed by the anti-corruption group Anticor, which accused Kohler of influence peddling and breaking conflict of interest rules.
The National Public Prosecutor (PNF) said they opened an investigation after news reports detailed the "conditions and circumstance" under which Kohler dealt with cases involving MSC between 2008 to 2012, while he was at the agency that manages state holdings.
Kohler went on to join MSC as a financial director in 2016, and last month it was revealed that he was related to the company's owners. His mother is the cousin of Rafaela Aponte, who co-founded the company with her husband, Gianluigi, in 1970.
The lawsuit filed by Anticor, seen by Le Monde, reportedly states that: "Alexis Kohler couldn't have ignored that there was a conflict of interest in representing the French state."
Kohler helped Macron with his presidential election last year and was appointed to the highest position as chief of staff upon his election in May 2017.
Like this story? Share it with a friend!