Respect the slipper: Crimean safari park director uses footwear to keep lions in line (VIDEO)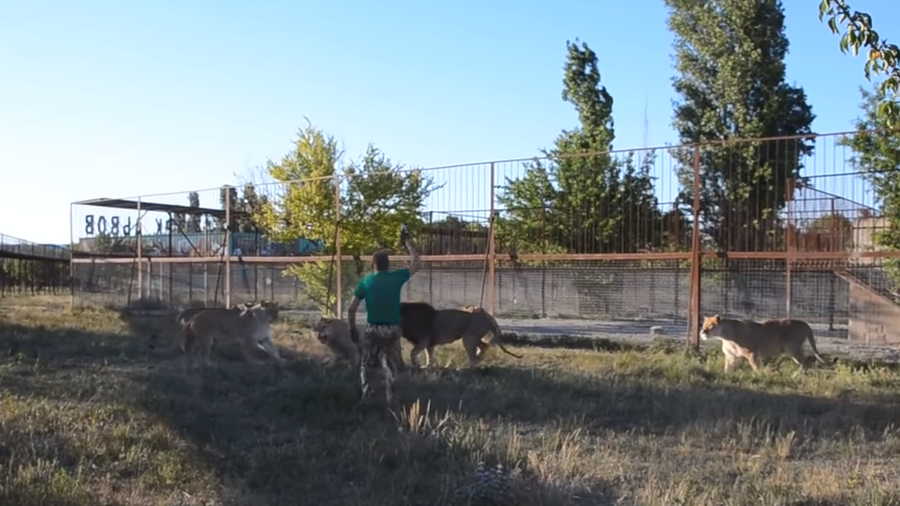 The director of a Crimean safari park has developed a powerful weapon for maintaining order among the park's pride of lions – his slipper. A viral video shows Oleg Zubkov using his footwear to break up a (big) cat fight.
Zubkov, who runs the Taigan Safari Park in Crimea, has apparently perfected the art of slipper-throwing. In a video, uploaded to YouTube on June 2, Zubkov is seen intervening in a dispute between two lionesses and using his slipper to restore peace to the park.
Providing play-by-play commentary as he disciplines the misbehaving felines, Zubkov speaks of his "miraculous slipper in action" after pelting an unruly lioness.
He later warns a nearby lion to "behave" himself – or risk a similar slipper treatment. Judging by his previous videos, Zubkov has been a longtime practitioner of this unorthodox method of lion-taming.
The Crimean safari park gained notoriety after four rare white lion cubs were born there on World Lion Day last summer.
Like this story? Share it with a friend!
You can share this story on social media: