German MPs want US ambassador expelled over his desire to 'empower Europe's conservatives'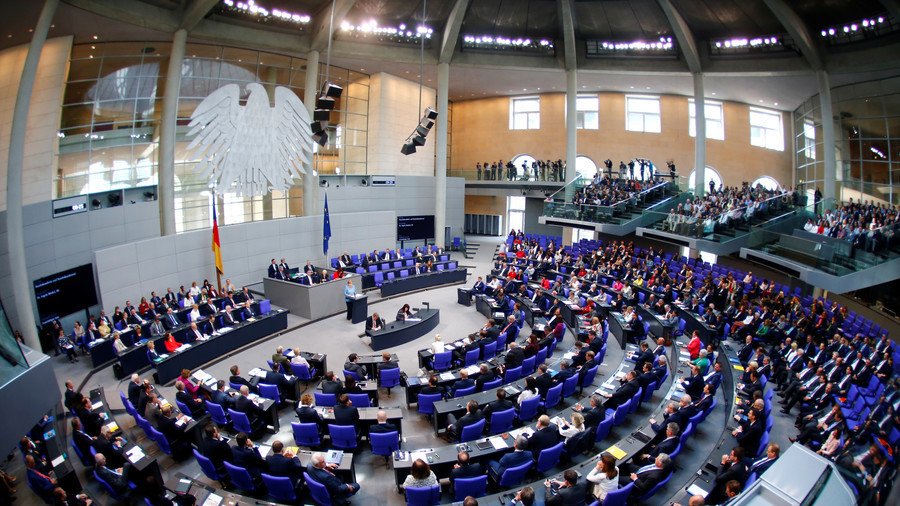 German MPs are rallying for the US ambassador to be expelled after he said that he wanted to "empower" conservatives throughout Europe. One lawmaker dubbed the diplomat a "Trump vassal" while slamming his remarks.
Richard Grenell's controversial statements sent waves across Berlin when the US ambassador told Breitbart that he is overjoyed by the "European groundswell of conservative policies" that has come about because of the "failed policies of the left." He also said he wanted to "empower" conservatives on the continent.
The German foreign ministry responded by seeking clarification from the US, while MPs were quick to speak their minds regarding Grenell's comments. Some are even calling for him to be expelled over the matter.
The bluntest statements have come from the chief of the far-left Linke party, Sahra Wagenknecht. "Someone like US ambassador Richard Grenell, who thinks he can lord over Europe and determine who is governing here, can no longer stay in Germany as a diplomat," she told Die Welt daily. "If the government takes the democratic sovereignty of our country seriously, then it shouldn't just invite Grenell to a chat over coffee, but expel him immediately."
Senior center-left MP and former European Parliament President Martin Schulz also chimed in, telling the German Press Agency that "Grenell does not behave like a diplomat, but like a far-right colonial officer." He added that "if the German ambassador in Washington would say that he is there to strengthen the Democrats, he would be expelled straight away."

Meanwhile, Ralf Stegner, the chief of the Social Democratic Party of Germany (SPD) in the state of Schleswig-Holstein, referred to Grenell as an "election fighter for right-wing parties."
"European citizens don't need a Trump vassal to tell them who to vote for. A US ambassador who meddles in the democratic process to such a degree is simply misplaced," SPD MP Thorsten Schäfer-Gümbel said.
Grenell has taken to social media to address the controversy, calling the notion that he would endorse European candidates or policies "ridiculous."
Absurd. I condemn those comments completely. Don't put words in my mouth. The idea that I'd endorse candidates/parties is ridiculous. I stand by my comments that we are experiencing an awakening from the silent majority - those who reject the elites & their bubble. Led by Trump. https://t.co/DjSX4SL3bf

— Richard Grenell (@RichardGrenell) June 4, 2018
The US ambassador's comments will be discussed at a pre-arranged meeting on Wednesday between Grenell and senior official Andreas Michaelis, the German foreign minister has confirmed.
"There will certainly be a lot to discuss and that's why it's good that the ambassador will be a guest tomorrow of state secretary Michaelis, and that what has been said can also be discussed," Foreign Minister Heiko Maas said, as quoted by AFP.
Grenell's comments come amid already strained ties between Berlin and Washington, following US President Donald Trump's departure from the Iran nuclear deal and tariffs on European aluminum and steel. It also comes after German Chancellor Angela Merkel announced that Europe must take its fate into its own hands, as it can no longer rely on the US for protection.
If you like this story, share it with a friend!
You can share this story on social media: