One-of-a-kind dinosaur skeleton sells for €2m in Paris (PHOTOS)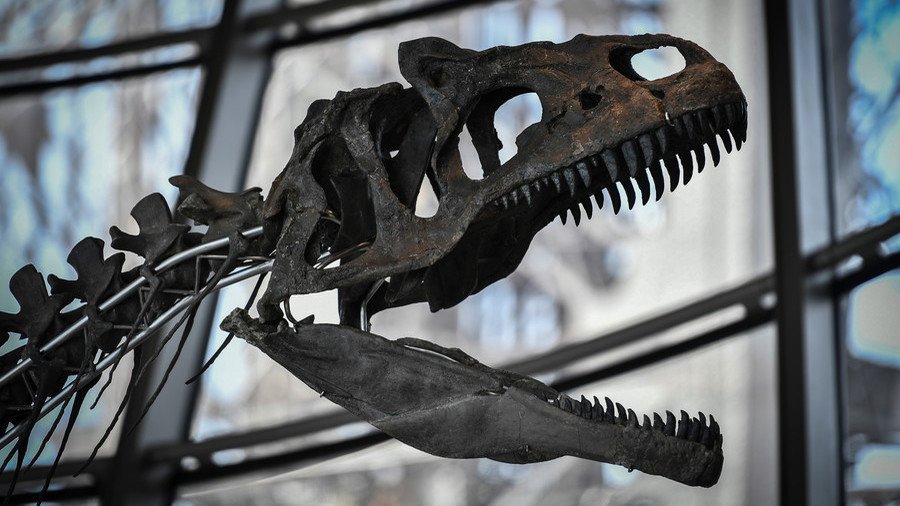 The skeleton of what scientists believe could be a new species of dinosaur has sold for more than €2 million ($2.3 million) after going on display at the Eiffel Tower in Paris.
READ MORE: Largest dinosaur ever left its mark on Isle of Skye, scientists discover monster's massive footprint
The 150 million-year-old dinosaur bones were unearthed in Wyoming in the US in 2013. The remains, which are 70 percent intact, were sold to an unidentified French art collector on the assurance that he would lend the skeleton to a museum. The skeleton went on display at the landmark spot in the French capital on Saturday.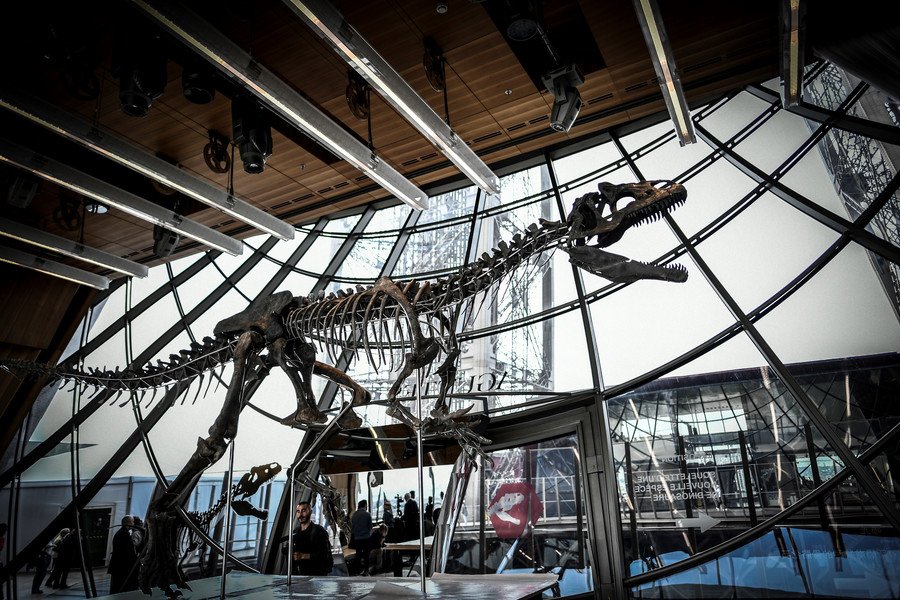 The 30ft-long skeleton is thought to be that of a carnivorous allosaurus dating back to the late-Jurassic period, but scientists are unsure as to its true origins. Expert Eric Geneste told AFP that it was impossible to classify the skeleton as an allosaurus because of its long shoulder blades and different number of teeth. "In fact, there are as many differences between it and an allosaurus as between a human and a gorilla," Geneste said.
READ MORE: Small in stature, big in bite: Prehistoric reptile's mighty jaws recreated (VIDEO)
Aguttes auction house conducted the sale. The firm reportedly fielded calls from buyers in places as far flung as Japan and Sweden. In 2016, the same auction house sold an allosaurus for more than €1 million ($1.2 million).
The sale has raised concerns about the impact on scientific research, if rare finds such as the skeleton are sold off to private bidders. The Society of Vertebrate Paleontology, had called for the auction to be canceled, reports Reuters, saying that private ownership could "limit the reach of scientific study even if the skeleton was then released to researchers."
Think your friends would be interested? Share this story!
You can share this story on social media: