Europe's largest prison housing radicalized inmates 'starting to explode' – French union rep to RT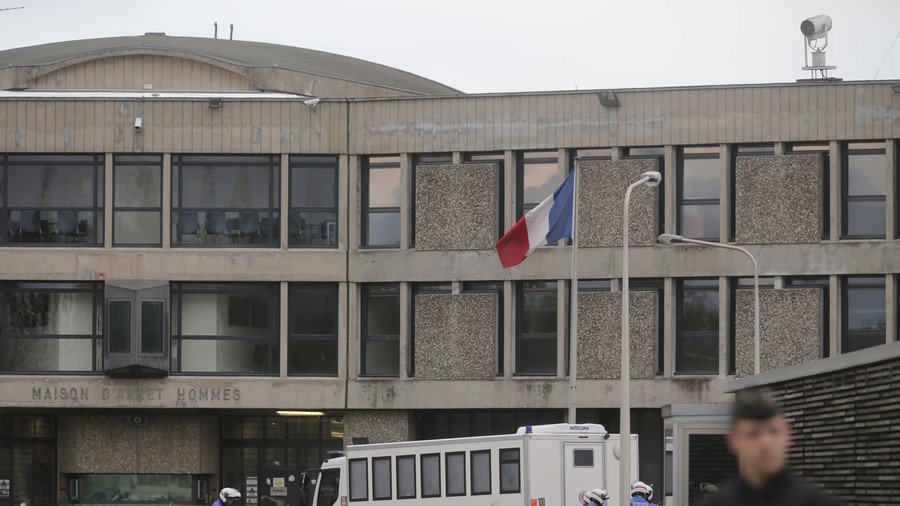 A major French prison, which houses more than a hundred radicalized inmates, is overcrowded, understaffed and "starting to explode," a correctional officers' union warns. It says the guards suffer attacks and commit suicide.
Europe's largest prison Fleury-Merogis is in dire condition, the representative of the CGT Penitentiaries Union told RT. "Every day in France, there are prison supervisors who are attacked violently; every day we have security problems because all the proposals are not yet in place," Ambroise Koubi said. He added that the authorities offered to send in extra 1,100 supervisors, but so far it didn't happen.
"Fleury-Merogis is starting to explode already. Because we are tired of this. You are the first TV channel I'm telling this to, but yesterday we had a suicide," Koubi said, adding that the prison had 10 other suicide cases since January, with supervisors among the victims.
The prison, situated north of Paris, housed several well-known jihadists. Among them was Salah Abdeslam, who organized the Paris shootings in November 2015, Amedy Coulibaly, who attacked a kosher store in January 2015, and the Charlie Hebdo attacker Cherif Kouachi. The jail currently has over 120 radicalized inmates, says the penitentiaries union official.
Koubi told RT that the existing staff isn't enough to maintain an overcrowded jail. "On one floor, the supervisor can have between 100-130 detainees to manage," he said. "Just imagine how hard it is to manage all these prisoners."
The prison guards staged several protests in the past, decrying the lack of attention towards poor working conditions inside and the radicalization of inmates. In January, they managed to block the entrance to the prison for a few hours and clashed with riot police.
Overall, there are more than 500 terrorists currently behind bars in France's prisons, with 1,200 more inmates considered to be radicalized, according to the French Justice Minister. The government is set to release 40 convicted terrorists within two years.
The country's public anti-terrorism prosecutor voiced concern over the plans. "There is a major risk of seeing people who are not at all repentant at the end of their sentence come out of prison, who could even be more radical given their stay in prison," Francois Molins told French BFM TV channel last week.
Like this story? Share it with a friend!
You can share this story on social media: