All talk, no action: Civilians suffer in Libya as Macron praises 'peace summit' (VIDEO)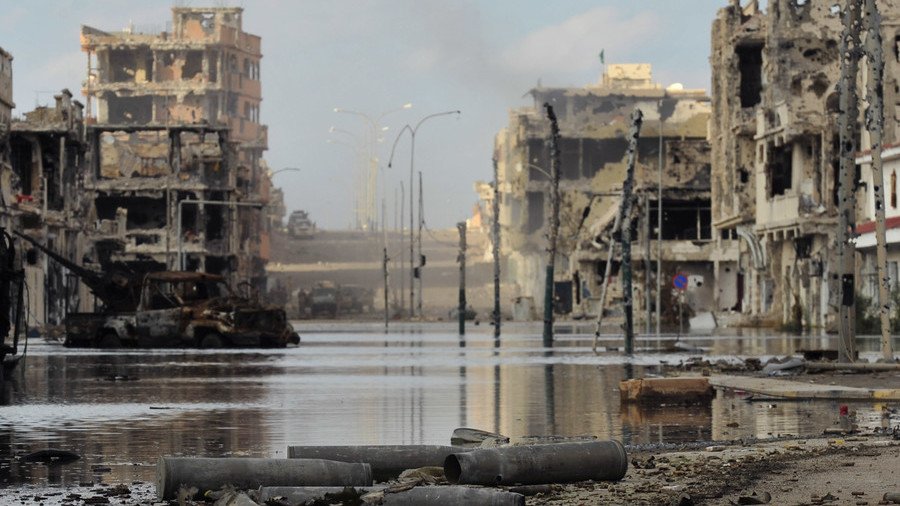 While ongoing shelling and ground clashes continue to rip Libya apart, French President Emmanuel Macron poses as mediator with his Libyan 'peace summit'. RT looks at whether it has any impact on the state once bombed by France.
Libya has vanished from the headlines and media spotlight lately, but the chaos it has been facing since the Western intervention in 2011, still rages on. On Wednesday, the UN Office for the Coordination of Humanitarian Affairs (OCHA) reported that escalation of fighting in eastern port city of Derna "reached unprecedented levels, due to the use of air raids and shelling, some of which are in residential areas, and heavy ground clashes."
"Instability is high in various places in Libya, so there is always a potential for escalation," Katleeen Meas, head of OCHA's Libya office, told RT. She described the situation in Derna as "very challenging" noting that the conflict intensified over the last few days.
"We also have severe concerns for the protection of civilians who find themselves caught in the conflict," Meas said.
The increased hostilities claimed lives of at least five civilians, including two children, and injured 11 more in the past week alone. At the same time those trying to survive in the embattled area face severe water, food and medicine shortages and nearly 125,000 residents are completely cut off from electricity and water supplies, according to the UN report.
France, the country that also joined the military intervention in Libya, is now taking the role of peacemaker. Just one day before the UN published its report, Macron brought leaders of the country, which is split between rival governments in the east and west, together in Paris.
There was no breakthrough at the meeting, however. While Macron hailed "clear commitments" on Libya's elections reached at the summit, the final statement was merely endorsed and failed to be signed.
RT's Murad Gazdiev has more on the key moments of the meeting and Macron's peacemaking efforts.
Like this story? Share it with a friend!
You can share this story on social media: