'Trump probably setting up Kim for talks destined to fail' – analyst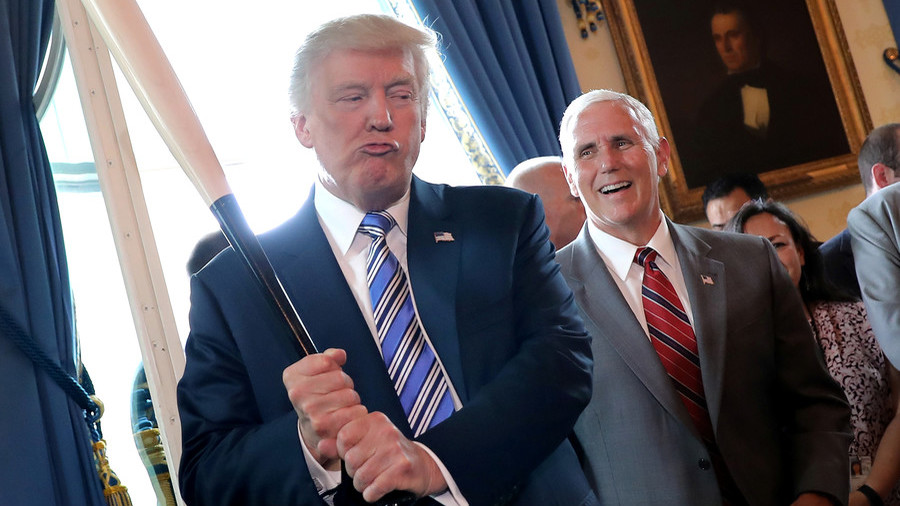 The erratic US approach towards Trump-Kim talks and the US president's public demands of a total denuclearization may indicate that he is not interested in actual negotiation, says independent political analyst Dan Glazebrook.
An eventual eye-to-eye meeting between Donald Trump and Kim Jong-un of North Korea, which would allow them to discuss the differences the two countries have and possibly work out a way for Pyongyang to relinquish nuclear capabilities, is one of the brighter sides of the Trump presidency. But the scheduled summit was abruptly cancelled by Trump, who nevertheless left open a path to reschedule it.
Glazebrook believes that Trump may not actually interested in seeking a diplomatic resolution of the stand-off with North Korea, considering that there was no indication that he was planning for a stage-by-stage de-escalation as opposed to Pyongyang simply destroying its arsenal in exchange for relief of economic sanctions.
"I think if they were to actually consider full denuclearization, they would want not only a complete lifting of sanctions, but the complete removal of US troops from the Korean Peninsula," he told RT. "Despite all his rhetoric about how US allies need to take care of themselves, it would have been such a diminution of the US power that he would not be able to offer that."
The analyst said Trump may be looking for an excuse to use force rather than an actual deal. Slobodan Milosevic was offered a similar "deal" in 1999, which would have effectively put Serbia under full NATO control.
"In other words, they made him a proposal that he had to refuse. I wonder if Trump is planning the same thing," Glazebrook said. "Then Trump could escalate the tension and sanctions against North Korea, escalate his hostility towards Russia and China for being supporters of North Korea on the basis that he had made this wonderful peace offer that had been rejected."
Trump's public statements, including his threat that the US would go for the "Gaddafi variant" with North Korea, can only rise suspicions in Pyongyang. Muammar Gaddafi of Libya scrapped his nuclear weapons program in 2003, in exchange for rapprochement with the West, but by 2011 NATO bombed Libya to support an armed rebellion that resulted in complete destruction of the country and Gaddafi's brutal death.
"It's hard to envision a scenario, in which Kim Jong-un would be satisfied with any security guarantees that the US might offer in exchange for giving up nuclear weapons," Glazebrook said, adding that if anyone can provide those it would be China or Russia. "I can't see any other way forwards [for Trump], other than canceling the talks altogether."
Think your friends would be interested? Share this story!