Turkey warns US it will look elsewhere if Washington fails to deliver F-35 fighter jets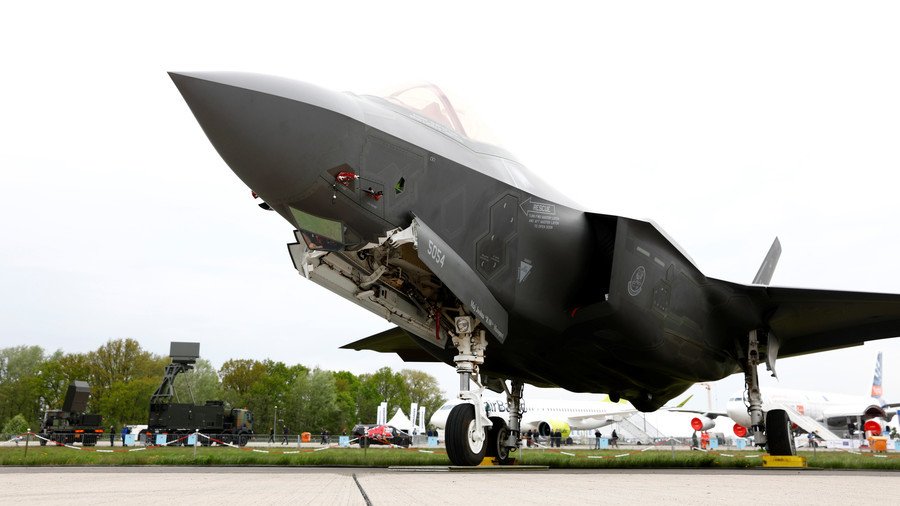 Turkey will go elsewhere if Washington fails to deliver on its sale of F-35 jets, the country's foreign minister warned. It comes as US lawmakers aim to ban deliveries of the jets to Ankara over its purchase of Russian S-400s.
"If I need such weapons, I will certainly procure my immediate needs from somewhere. But I do not think there will be a problem. In many resolutions that stipulate sanctions, Congress leaves the last word to the administration," Turkish Foreign Minister Mevlut Cavusoglu told reporters late Tuesday.
He went on to explain that the deal between Ankara and Washington for the sale of the fighter jets is a "substantial legal agreement," noting that Turkey has made all of its regular payments. "This deal has nothing to do with our procurement of the S-400s," Cavusoglu said.
The US has not been hiding its disapproval of Turkey's purchase of Russian S-400 anti-aircraft systems. State Department spokesperson Heather Nauert stated earlier this month that Washington has "serious concerns" about Turkey's potential acquisition of the systems. She said that as a fellow NATO member, Turkey should only be using NATO compatible systems, which could likely mean a purchase of the US-made weapons. Raising the stakes, US lawmakers introduced a bill which seeks to ban F-35 deliveries to Turkey, referring to the country as "increasingly hostile and authoritarian."
Washington has not backed off from directly threatening its "strategic partner" and major NATO ally in a bid to pressure Ankara to back out of the S-400 deal. Assistant US Secretary of State Wess Mitchell stated in April that Turkey "should be mindful of the risks in making strategic concessions with Moscow," noting that the purchase "could potentially lead to sanctions."
Despite Mitchell's words, both Turkey and Russia remain committed to their agreement, with deliveries of the S-400 systems set to begin in 2020. It could happen sooner, as Russian Foreign Minister Sergey Lavrov stated in March that Moscow is ready to speed up its deliveries.
Cavusoglu's Tuesday remarks come as the US and Turkey continue to suffer from a tense relationship, particularly over Ankara's 'Operation Olive Branch' which was launched against Kurdish fighters in Afrin, Syria, in January. The operation prompted the top US commander in the US-led coalition against Islamic State (IS, formerly ISIS/ISIL) to warn that Turkey would face a sharp response if it struck Manbij - a remark which prompted Turkish President Recep Tayyip Erdogan to respond.
"It is obvious that those, who say they will 'give a sharp response' if they were hit, have not been hit by the Ottoman slap," Turkish President Recep Tayyip Erdogan said in response. His remark referenced a Turkish martial arts move that involves an open-palm hit, resulting in a one-hit knockout or even skull fractures and death.
However, the relationship between the two NATO members was already rocky before the operation began. Things worsened in October, when Turkey arrested a US consulate worker for alleged ties to exiled Turkish cleric Fethullah Gulen, whom Ankara blames for a failed coup attempt in 2016. Ankara has criticized the US for failing to extradite Gulen, who lives in Pennsylvania.
Think your friends would be interested? Share this story!
You can share this story on social media: