'You're only supposed to buy NATO-compatible weapons' – State Dept to Turkey over Russian S-400 deal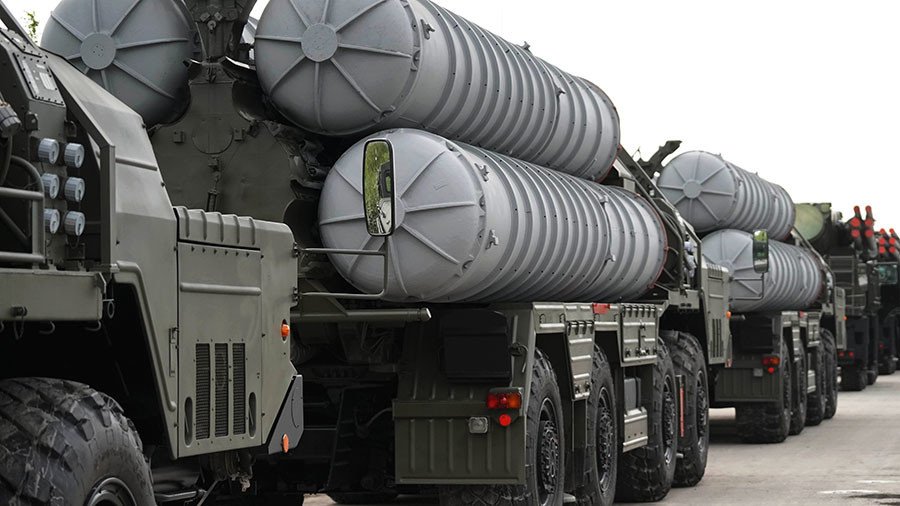 Being a NATO member apparently means you can only buy arms and military hardware that the US-led bloc approves. At least, that's what the State Department said in its latest warning to Ankara over an S-400 air-defense system deal.
The new warning came on Thursday from US State Department spokesperson Heather Nauert, who said that Washington has "serious concerns about Turkey's potential acquisition" of the S-400 anti-aircraft systems.
"Under NATO and under the NATO agreement, which of course, Turkey is a NATO member, you're only supposed to buy, they are only supposed to buy, weapons and other materiel that are interoperable with other NATO partners. We don't see that as being interoperable," the State Department spokeswoman said during a press briefing.
The hotly discussed Turkey-Russia deal may signal closer relations between both nations, as well as a growing rift between Ankara and its NATO allies, mainly the US. Washington has repeatedly relayed its "concerns" to Turkish officials regarding the S-400 potential purchase. On one occasion, US Defense Secretary James Mattis noted that S-400s are "not going to be interoperable with NATO systems."
Earlier in April, Assistant Secretary of State Wess Mitchell warned that Ankara's decision to buy Russia's advanced complexes exposes Turkey to possible US sanctions and may bar it from getting F-35 jets. "Ankara claims to have agreed to purchase the Russian S-400 missile system, which could potentially lead to sanctions" under the Countering America's Adversaries Through Sanctions Act (CAATSA), he said. The document was signed back in August 2017 and is mostly aimed at hindering Russian arms exports.
READ MORE: Russia to speed up S-400 deliveries to Turkey – Lavrov
Russian Foreign Minister Sergey Lavrov responded to Mitchell, describing the US threats as "a typical example of attempted blackmail" with the intention of giving American companies "an unfair advantage in market competition."
Supplies of the ambitious S-400 systems to Turkey are scheduled to start in 2020. However, after Lavrov's talks with his Turkish counterpart Mevlut Cavusoglu in March this year, he revealed that Moscow was ready to speed up delivery of its sophisticated systems.
Think your friends would be interested? Share this story!
You can share this story on social media: