How much: Facebook user puts personal data up for sale to highest bidder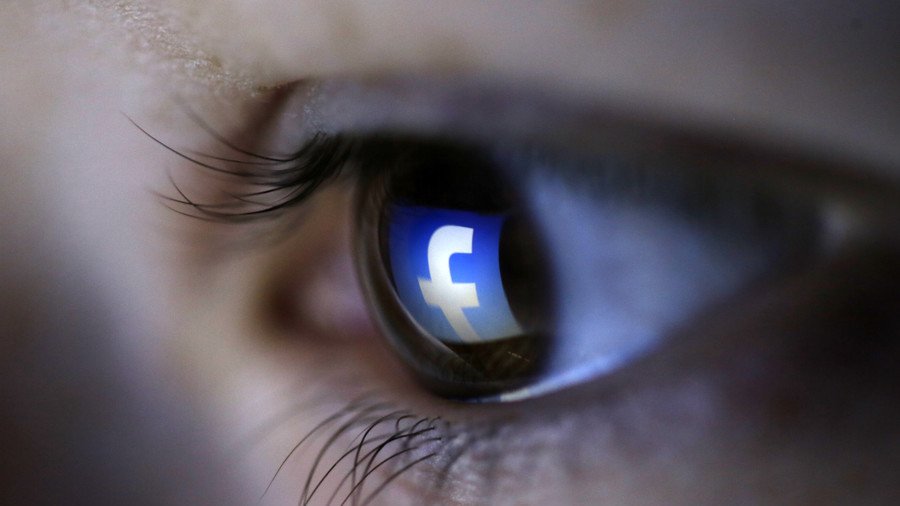 An entrepreneurial Facebook user who tried to cash in on his own data, by putting it up for auction on Ebay, appears to have had his pioneering plan stopped in its tracks.
Oli Frost posted an advert to Ebay on Saturday offering the entire contents of his downloaded Facebook file to the highest bidder.
"Everyone else's making money off it, so why shouldn't I?," Frost wrote.
"Sell it to advertisers or whatever you want," he encouraged potential buyers as he opened bidding at 99 pence.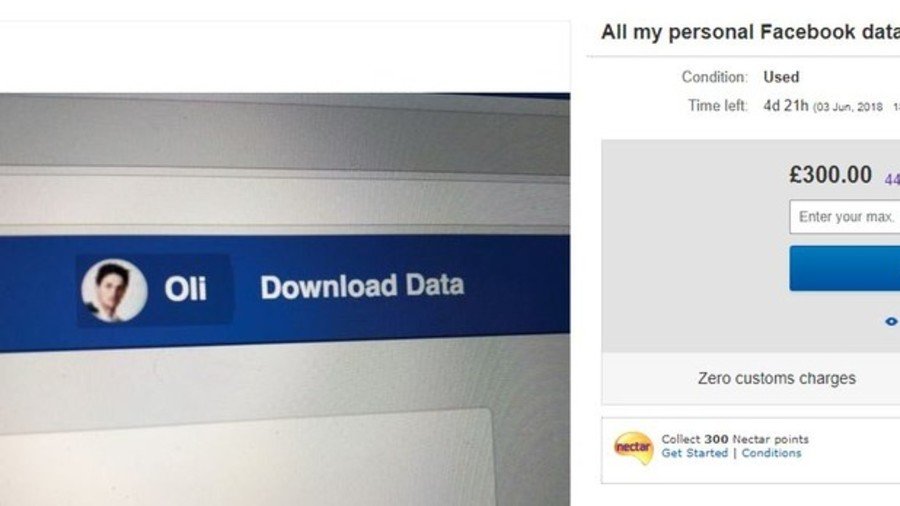 Following the Cambridge Analytica scandal, there has been a surge of privacy activists encouraging people to download their precious data from the social media giant in order to find out what information Facebook holds on you.
READ MORE: Facebook data downloads highlight what the social network knows about you
Frost went one step further by testing the waters to see how much he could earn from his own information. Bidding had reached £300 Tuesday, with five days still to go, before the ad was apparently removed from Ebay.
The e-commerce giant informed the British writer and developer that the listing was in violation of its terms of services, quoting a blanket policy, Frost said. It had accumulated 44 bids.
Not one to be easily deterred, Frost told RT.com he is now considering whether to arrange a private sale with some of the bidders or relist the post elsewhere.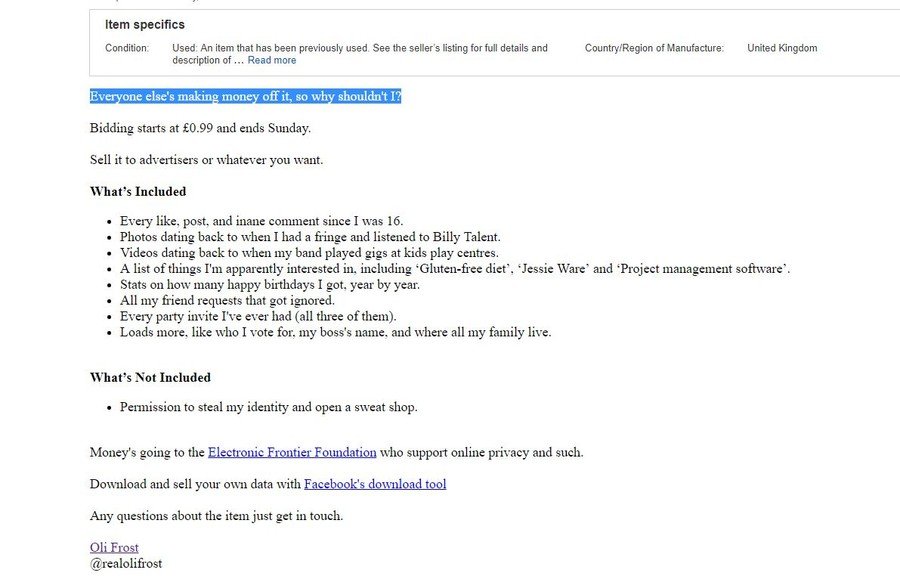 Included in the proposed data sale was "every like, post, and inane comment since I was 16," as well as "a list of things I'm apparently interested in, including 'Gluten-free diet', 'Jessie Ware' and 'Project management software'" and "loads more, like who I vote for, my boss's name, and where all my family live."
However, Frost made it clear he was not giving permission for the potential buyer to "steal his identity and open a sweatshop." He also vowed to donate any money raised from the sale to the Electronic Frontier Foundation - a digital rights group that advocates for online privacy.
READ MORE: Corbyn's Jewdas 'anti-capitalist' beetroot could be yours for £60k
Frost is no stranger to attention-grabbing stunts. He is the mastermind behind Lifefaker - a site that purports to makes your life look perfect on social media - and Flopstarter.com, a crowdfunding platform for bad ideas. RT has also reached out to Ebay for comment on the matter.
Like this story? Share it with a friend!
You can share this story on social media: