Facebook data downloads highlight what the social network knows about you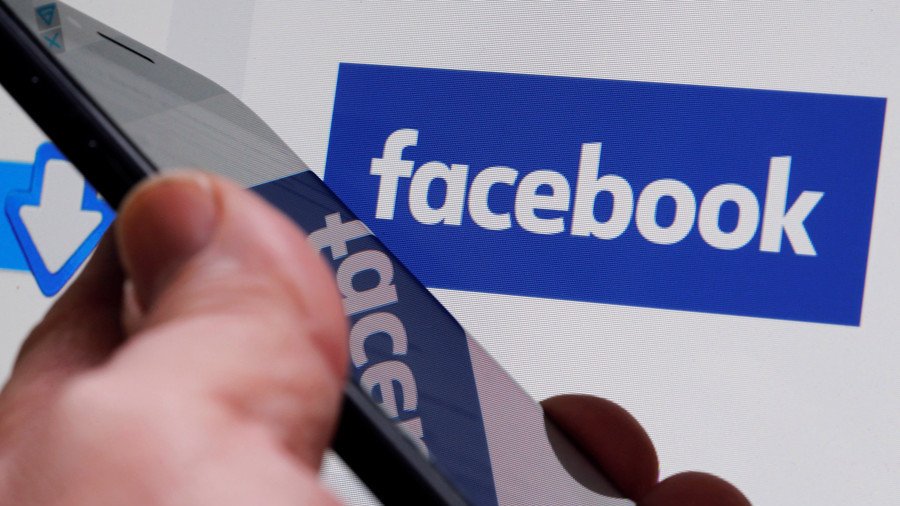 People are being encouraged to download their Facebook data following concerns about the information the social media giant collects on its users. It seems to include phone calls, text messages and other non-Facebook activity.
READ MORE: WhatsApp co-founder calls on users to #DeleteFacebook
New Zealand software developer Dylan McKay highlighted the issue after he downloaded his data from Facebook and found that the company had recorded his text and call data. McKay posted the information to his Twitter feed.
The New Zealander said he became curious about how much of his private information the platform had stored following allegations that Cambridge Analytica used the personal data of 50 million Facebook users to target voters during the US presidential election in 2016. Trawling through his files, McKay learned that Facebook had about two years' worth of phone call metadata from his Android phone.
READ MORE: Facial recognition database? Google's new art selfie app sparks privacy concerns
The furor led Julian Assange to post instructions Saturday about how to access the data online. In a follow-up post, the WikiLeaks founder called the company's CEO Mark Zuckerberg a "megalomaniac" and told his followers he had deleted his Facebook account, and then said he never had one to begin with.
Many people are now taking to Twitter to express their shock after downloading their own data. Some said they were dismayed at the level of detail Facebook had collected about their lives, including logged calls with people who don't have Facebook profiles. However, others were less sympathetic.
Speaking to Ars Technica, Facebook said that phone contacts are uploaded to the messaging or social app after it is downloaded. The app also explicitly requests permission for access. "It's a widely used practice to begin by uploading your phone contacts," a spokesperson for the firm told the website.
Some on social media have pointed out that Facebook asks for permission to upload your contacts to the app and this could explain the level of data contained in the downloads. However that in turn raises a separate question, if one user gives permission for their contacts to be uploaded, what does that mean for those people whose details are filed as a result? RT.com has contacted Facebook for comment.
READ MORE: Disable location access? Google collects data from Android users anyway – report
In the wake of this latest revelation the finger's also being pointed at Google, accusing the company of deliberately not fixing a number of known security issues with Android phones. In November, a Quartz report claimed that Google still collects the location data of Android phone users even if they turn off their location services settings, take out their SIM card or restore their device to factory settings.
READ MORE: Smartphone apps track Android users with 'clandestine surveillance software'
Facebook is also not the only app accused of surreptitiously collecting its users' data. Last year, a joint study from Yale Privacy Lab and French non-profit research group Exodus Privacy, found that there were 25 trackers hidden in popular Google Play apps such as Uber, Tinder, Skype, Twitter, Spotify and Snapchat.
If you like this story, share it with a friend!
You can share this story on social media: