Race to stifle deadly Nipah virus after 13 killed in outbreak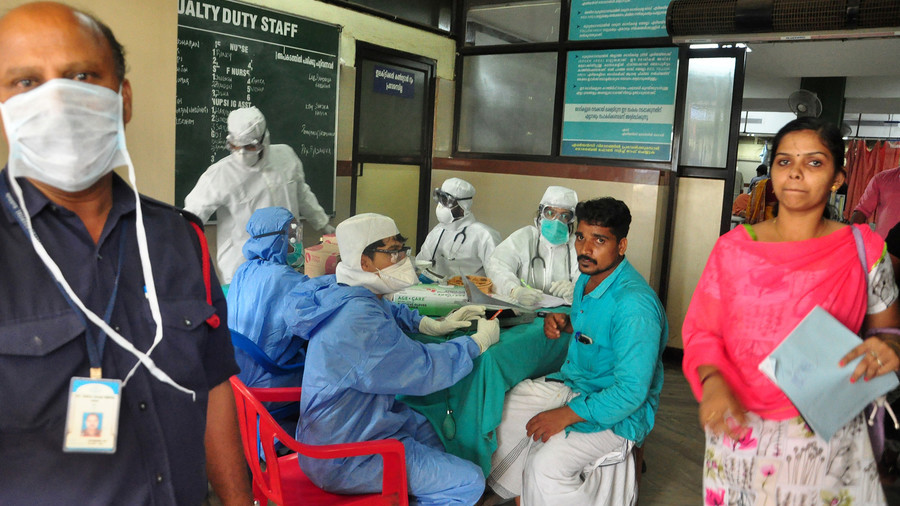 Some 13 people have died following an outbreak of a rare and deadly disease in southern India. Scientists are now racing to find the source of the virus in case the spate of deaths heralds the beginning of a pandemic.
READ MORE: Indian biotech firm says it has developed 2 vaccines for Zika virus
Health officials in the state of Kerala are on high alert after tests on animals thought to be carriers for the Nipah virus, including bats, cattle, goats and pigs, showed no sign of the disease. Nipah manifests with flu-like symptoms and can cause encephalitis – inflammation of the brain – which can lead to brain damage and death. There is no vaccine for the disease.
Kerala's animal husbandry officer, A Mohandas, told Reuters that his team are now collecting samples from fruit bats in Peramba, a town in the Kozhikode district in the center of the state. Peramba is thought to be the epicenter of the outbreak.
More than 110 people have been tested in recent weeks, leading to 15 confirmed cases, in which 13 patients have now died. There are fears the disease may have spread beyond Kerala although no confirmed cases have yet been found elsewhere.
The disease was first identified during an outbreak in Malaysia in 1998. Pigs were thought to be the intermediate host at the time, but the World Health Organization (WHO) found that fruit bats are the most natural host for the virus. In Bangladesh in 2004, humans were infected with the virus after eating date palm sap that had been contaminated by infected fruit bats.
READ MORE: Chicago airport issues measles alert days after exposure
Fears of a pandemic have been raised in recent times following serious outbreaks of both the Zika and Ebola viruses on different continents. Earlier this month, the WHO warned that the recent Ebola outbreak in the Democratic Republic of Congo is on an "epidemiological knife's edge" amid concerns that the virus could spread to urban areas.
Think your friends would be interested? Share this story!
You can share this story on social media: