Come ye sinners: Irish bishop says Catholics who voted for abortion should confess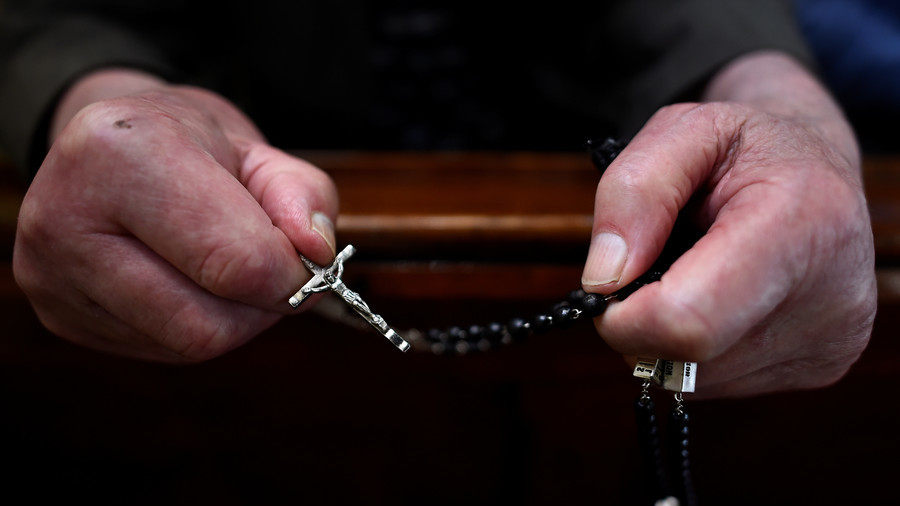 An Irish bishop is calling on Catholics who voted 'Yes' in the country's abortion referendum to consider going to confession. Ireland voted to scrap its controversial ban on abortions in a landslide vote, celebrated on Saturday.
Bishop Kevin Doran said Monday he believed those who had voted in favor of the amendment in the referendum, "knowing and intending that abortion would be the outcome," had committed a sin.
READ MORE: 'Quiet revolution': Ireland votes to legalize abortion
"What I'd say to a Catholic who voted 'Yes' is this, if you voted 'Yes' knowing and intending that abortion would be the outcome then you should consider coming to confession."
Doran who is the bishop of Elphin – a diocese in the west of Ireland, made the comments on the state broadcaster, RTE Radio 1. "Every person's vote has both a moral significance and a political significance," he said, but added that the Catholic Church is a family and "nobody ever gets struck off."
Social media users claimed the bishop's call for 'Yes' voters to repent was rich given the Catholic Church's dark history in the country.
On Sunday, the Catholic Primate of All-Ireland Archbishop Eamon Martin said Ireland had "obliterated" the right to life of the unborn, and is on the cusp of bringing in a liberal abortion regime.
There were also a number of reports on social media of priests asking parishioners who voted in favor of repealing the Eighth Amendment of the country's constitution to leave Sunday mass.
However, others reported receiving more welcoming responses in their local churches in the wake of the historic referendum.
Think your friends would be interested? Share this story!
You can share this story on social media: