'Quiet revolution': Ireland votes to legalize abortion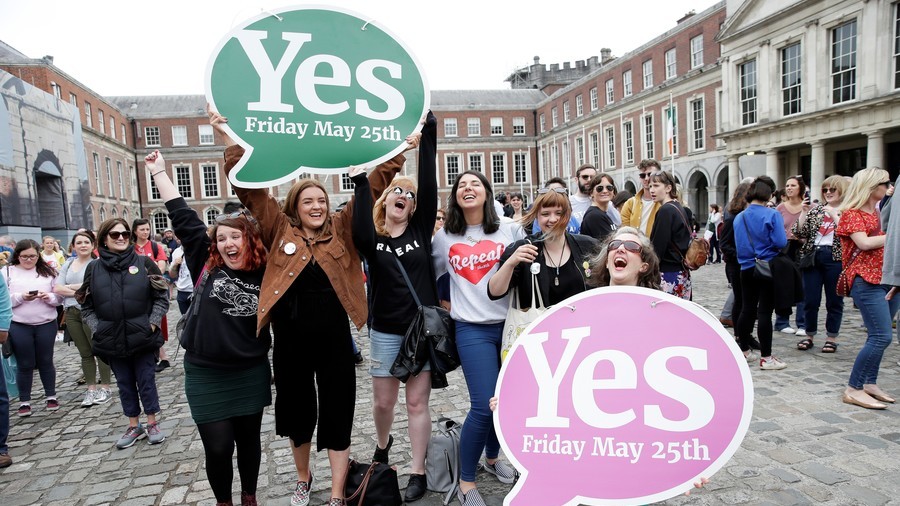 In a historic landslide victory, Ireland has voted to effectively legalize abortion, removing a clause in the constitution that had been described by the UN as a violation of women's human rights.
The Irish electorate voted 1,429,981 to 723,632 in favor of repealing the Eighth Amendment of the country's constitution.
Saturday's result removes the equal right to life of the unborn and mother from the constitution. The conservative 1983 law had effectively banned all abortions, leading to thousands of Irish women travelling abroad to countries such as the UK to undergo the procedure.
READ MORE: Ireland's historic abortion referendum: What it means for the people (VIDEO)
The Taoiseach (Irish Prime Minister) Leo Varadkar said the vote is a "culmination of a quiet revolution." Speaking ahead of the official result on Saturday afternoon, Varadkar said the success of the campaign was down to a number of "very brave women and men" who told their stories and their experiences of how this "hard law created so many hard cases."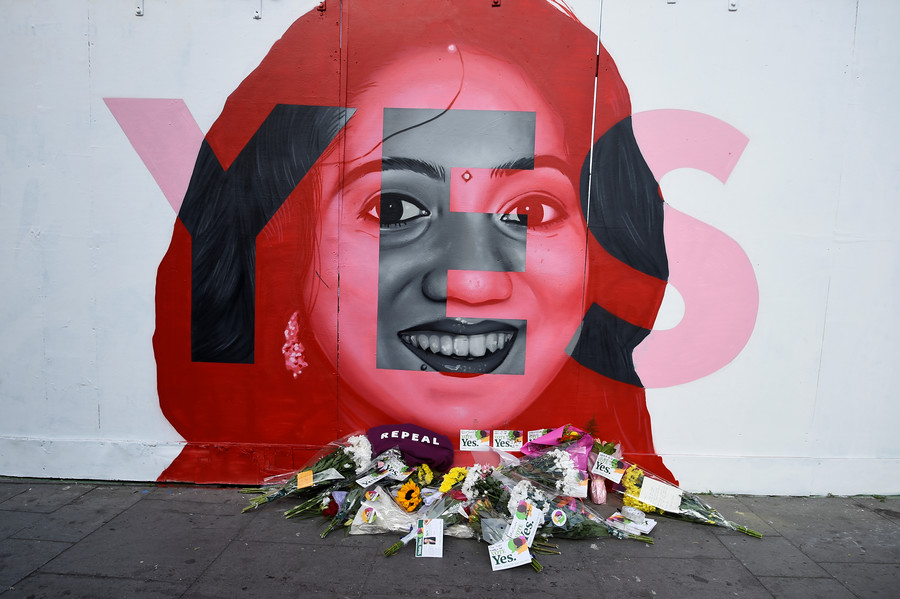 Friday's vote followed a number of scandals over women's healthcare in Ireland, most notably the death of Savita Halappanavar. The 31-year-old Indian dentist lost her life in 2012 at a Galway hospital due to septic miscarriage. She was 17 weeks pregnant at the time, and had asked medics for a termination when her medical situation became apparent.
The case of Savita revived the pro-choice movement across Ireland, leading to the introduction of legislation providing for medics to act in cases where the life of the mother was at a real and substantial risk.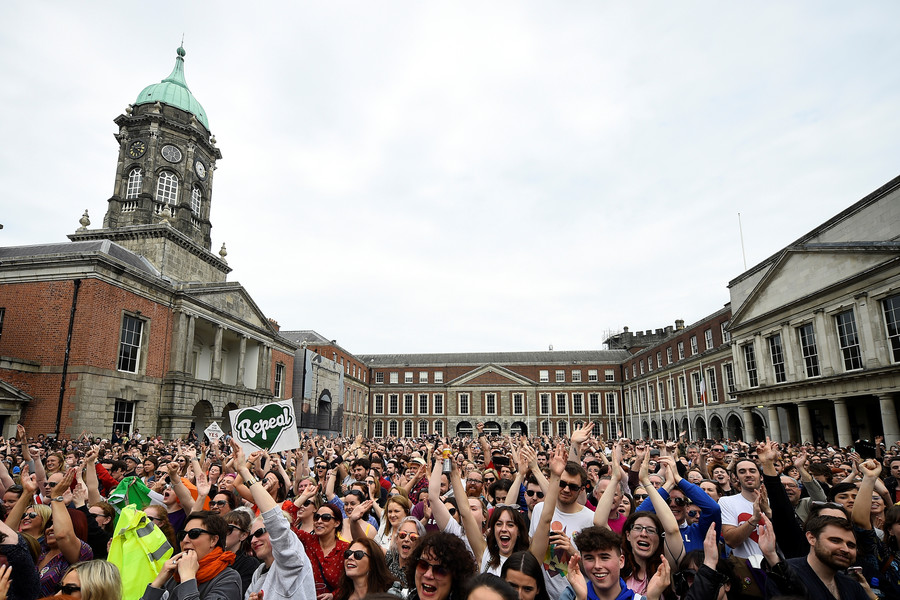 In one case in 2016, the UN Human Rights Committee said that Ireland's abortion ban had subjected a woman to "suffering and discrimination" after she was forced to choose between continuing a non-viable pregnancy or travelling abroad for an abortion.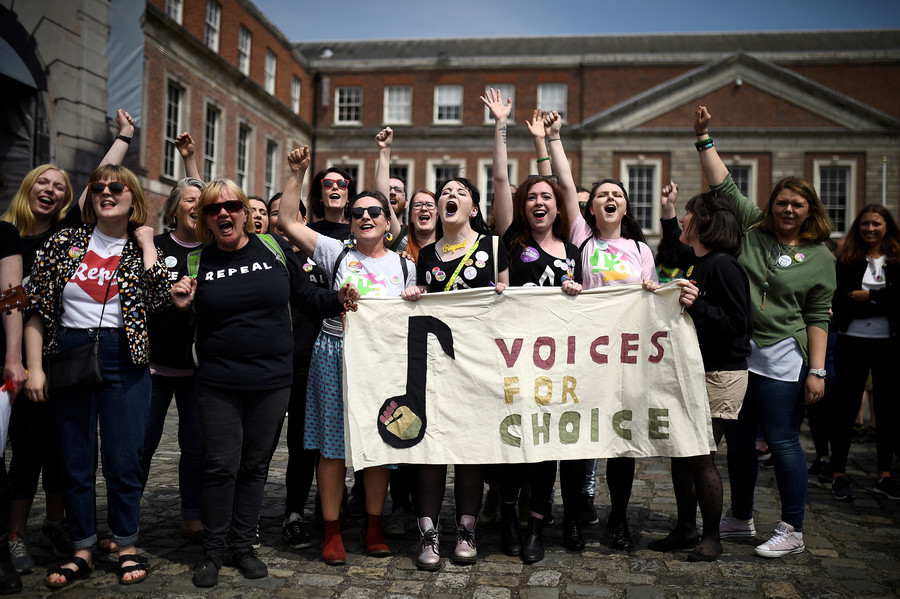 As momentum grew, the Irish government was forced to put a vote on legalizing abortion to the people. Saturday's vote inserts a clause into the constitution which now allows legislators to put forward new laws on abortion. These are expected to legalize terminations up to 12 weeks, and later in the pregnancy in cases of rape and fatal fetal abnormalities. This will be debated and decided on in parliament over the coming weeks, with the laws set to be passed before the end of this year.
Special congratulations to those in Ireland who stood up and told their stories,and pushed back shame and silence, and banished it from this debate. Such a brave thing to do. @TaraFlynn@glinner and @hellycake, @roisiningle and so many more

— Dara Ó Briain (@daraobriain) May 26, 2018
What an incredible team and national movement which @Together4yes represented, from the Co-Directors to the Canvassers, placing women's stories front and centre. #Together4Yes brought Irish society and politics together, to care and show compassion for women in Ireland. So proud.

— Mark Murphy (@DrMarkMurphy) May 26, 2018
Its official: Ireland voted to #RepealThe8th! We're inspired by the men and women of Ireland who stood up to reaffirm every woman's right to make decisions about her own body and control her own destiny and to create a country that shares their values. pic.twitter.com/KBBgK4iFb7

— NARAL (@NARAL) May 26, 2018
Health Minister Simon Harris, who campaigned for a Yes vote, said he is humbled and 'proud to be Irish' following the landmark vote. He told RTE Radio 1 that the vote was a great result for the women of Ireland.
"Before, we were telling women to take a plane or a boat, and now we're telling them to take our hand," he said of the emphatic victory.
In the wake of Saturday's result, the parents of Savita Halappanavar asked that the new law be named after their late daughter. In an interview with the Irish Times from their home in Belgaum, Karnataka in southwest India, they said: "We are really, really happy. We have one last request, that the new law, that it is called 'Savita's law.' It should be named for her."
Think your friends would be interested? Share this story!