Sanctions forgotten in St. Petersburg as Putin attracts global big-hitters to his hometown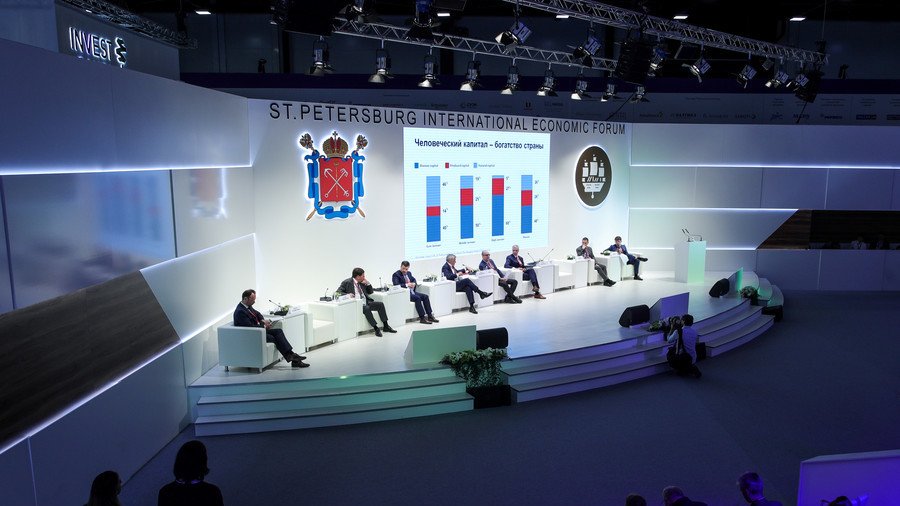 After a few lean years following Russia's estrangement from the West in 2014, Russia's most famous business showpiece has come roaring back. This week proves how talk of "isolation" was pure blather.
ST. PETERSBURG – Longtime Russia hands often remark that there are two Russias: the one presented by the Western media and the other, where 145 million-odd people reside. And this week's Saint Petersburg International Economic Forum is further proof that there's a lot of truth in this maxim.
Because, while the mainstream press is talking sanctions, sanctions and more sanctions, some of the planet's biggest hitters have descended on Russia's second capital, with the likes of French President Emmanuel Macron, Japanese Prime Minister Shinzo Abe, IMF chief Christine Lagarde and Chinese Vice President Wang Qishan enjoying the warm late spring sunshine. What's more, American Ambassador Jon Huntsman has even turned up.
The event follows a flurry of diplomatic activity in the past week after German Chancellor Angela Merkel, Indian Prime Minister Narendra Modi and Syrian President Bashar Assad all visited Sochi separately.
In the first month of Putin's fourth, and presumed final, term as Russian president, the message is clear: Russia is open for business and was only isolated in Washington and London's fantasies.
New Dawn
However, there is no doubt that relations between Russia and other large European countries need to be repaired, and the heavy French presence here is being welcomed as a genuine attempt at a reset. In addition to Macron, his foreign minister, Jean-Yves Le Drian, and a variety of key executives, such as Total CEO Patrick Pouyanne, have tagged along.
With this in mind, it was notable to see Huntsman walking around relatively anonymously on Thursday, while the hosts focused their energies on dignitaries from Europe and Asia. Nevertheless, the US ambassador was keen to engage, even giving interviews to Russian TV, something which one observer noted might be enough to have him labelled a "KGB agent" amid the current neo-McCarthyite hysteria in America.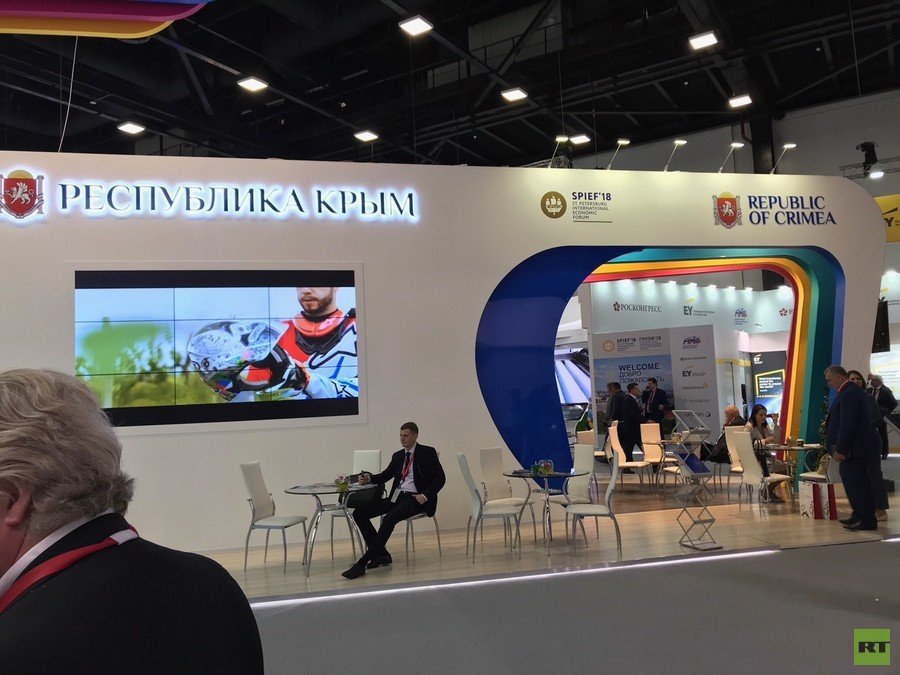 The SPIEF is a gigantic event where almost every notable Russian company is represented alongside international big-hitters. This means everything from impeccably-styled Aeroflot hostesses to female Sberbank representatives channelling the Stepford Wives, for reasons unknown. And plenty of ice-cream and wine samples were going around too, along with alcohol-free Budweiser, which wasn't in huge demand. There were also plenty of famous faces knocking around the SPIEF, ranging from writer and statistic-expert Nassim Nicholas Taleb to the Indian Yogi and mystic Sadhguru.
Local Heroes
Meanwhile, Russian regions also compete for attention, and their offerings are the most amusing by some distance. The good people of the Far Eastern capital of Khabarovsk were armed with a psychedelic video showing giant planes flying over the city center: a trippy way of explaining how Sukhoi jets are made in the oblast (state).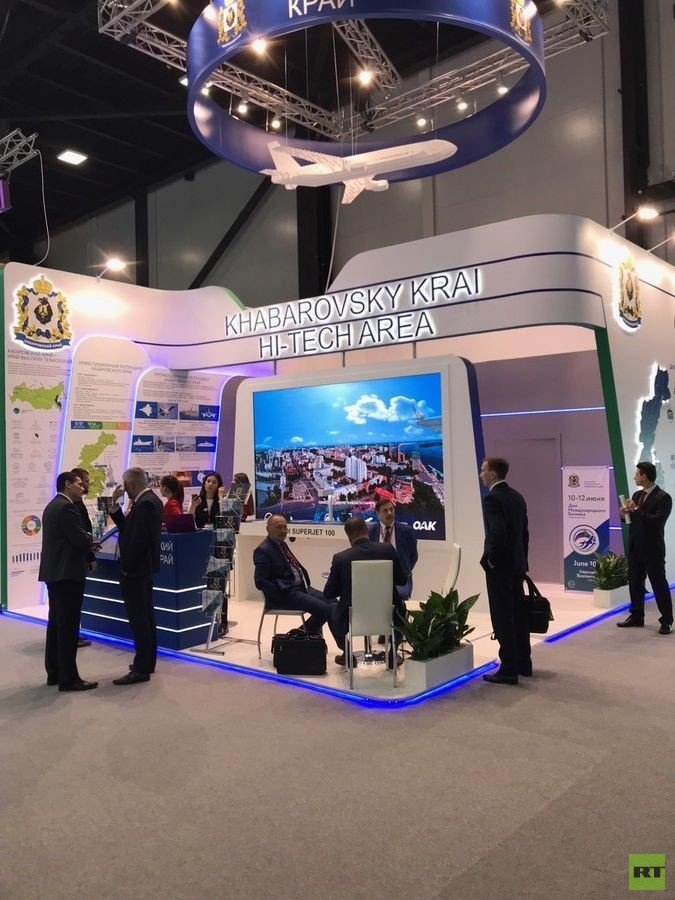 At the same time, Kaliningrad attempted to bribe investors with free cheese, while the folk representing Zabaikalsky appeared to have given up and gone home, judging by their empty stand.
Novgorod proudly boasted: "We Like Russia." Something which, given its relative proximity to Estonia and Latvia, seemed suspiciously weak. Indeed, it wouldn't surprise this writer if the message is updated to "love" by Saturday.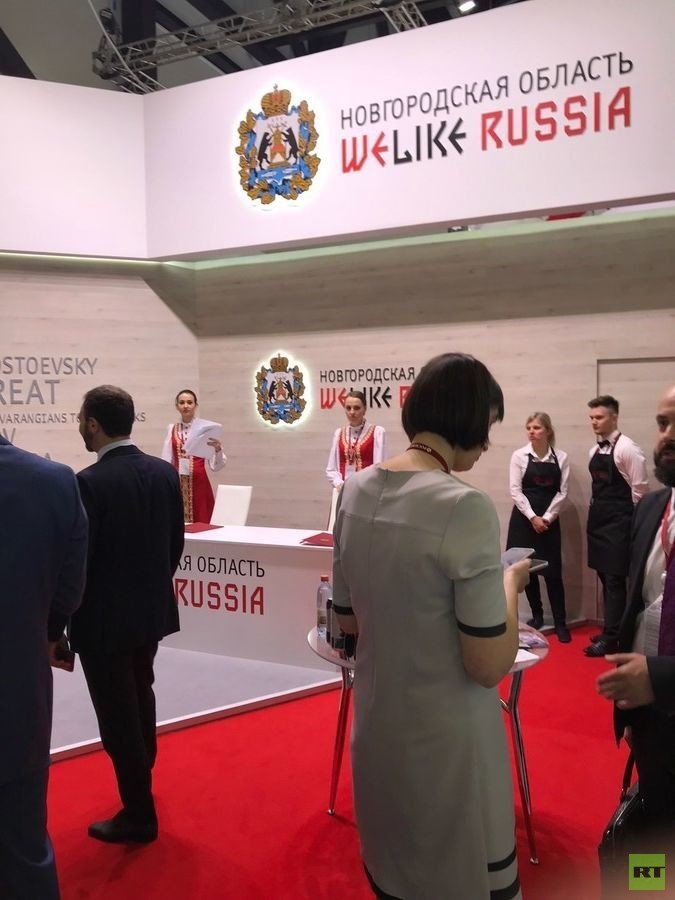 But the star of the show was the partially-subtropical Krasnodar, reflecting how it's just about the only Russian region where you can happily spend time outside in winter with a huge, and massively popular, external space offering food delicacies from the Kuban region.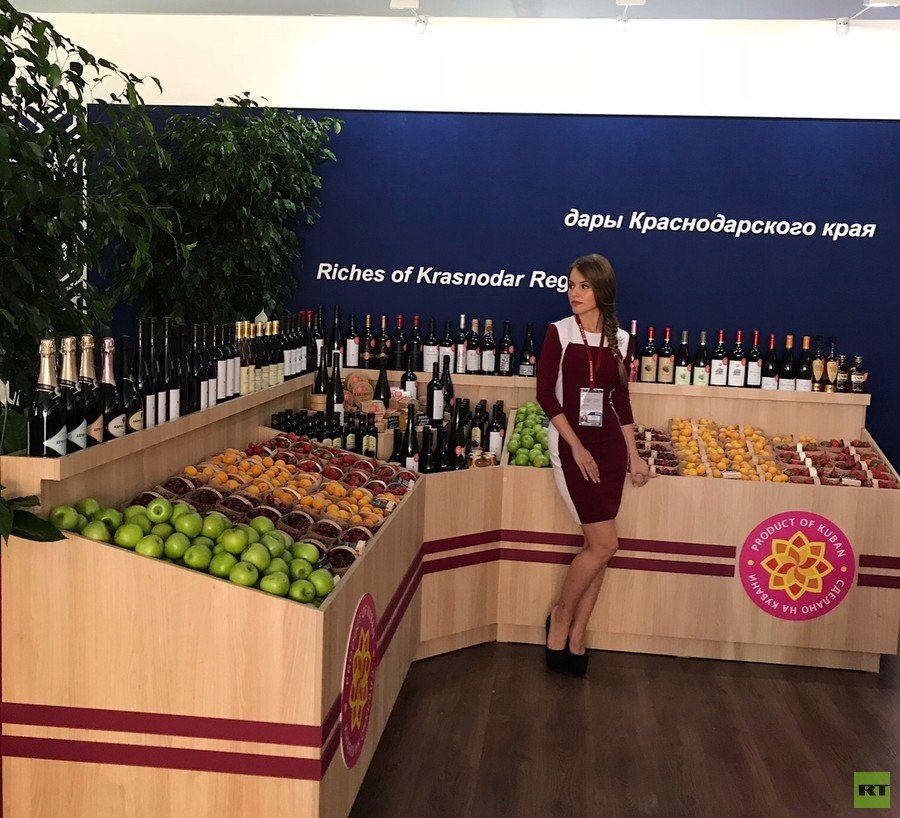 However, its geographical neighbour, Crimea (which was reabsorbed into Russia in 2014), wasn't feeling the love. "We just can't touch Crimea because of the sanctions," one German delegate explained over a cup of tea, infused with leaves grown in Sochi.
In the social areas, the main topics on day one were the state of the Russian economy, which is looking at a two percent growth this year. Many contended that the present high oil prices will allow the Kremlin to buy more currency reserves, which can insulate Russia from further American sanctions. Also, while some lamented about the lack of American and British involvement in the SPIEF, others pointed to Russia's growing footprint in Asia and the Middle East and the hope that Washington's "rogue" behavior under Donald Trump may force European Union members to reassess their attitude toward Moscow.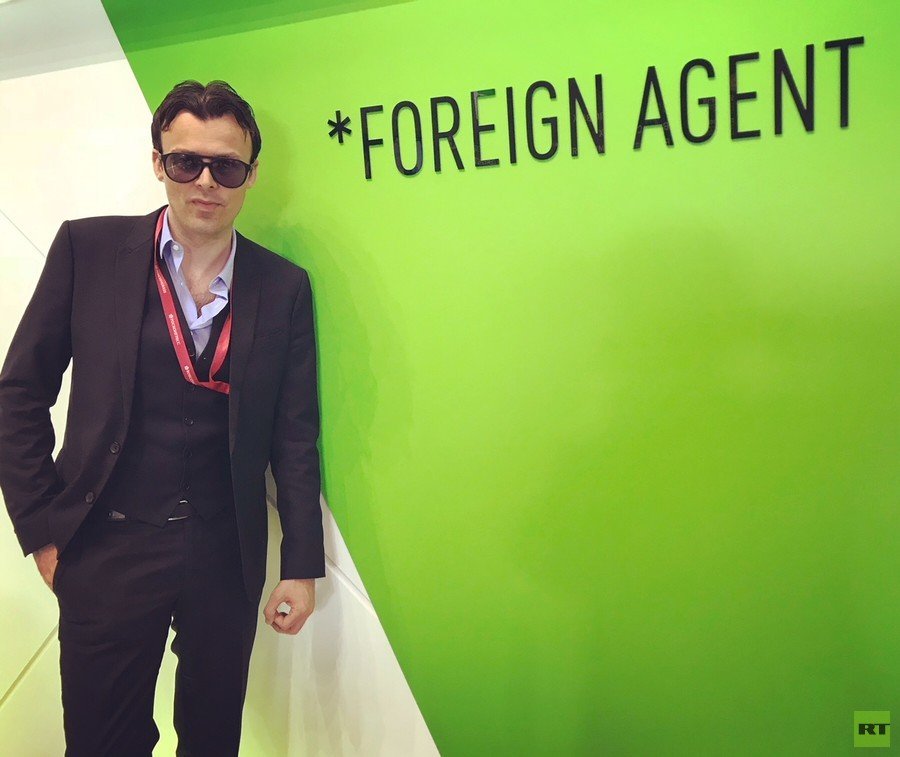 Bryan MacDonald for RT
You can share this story on social media: