Syrian air defenses repel 'missile aggression' in Homs - SANA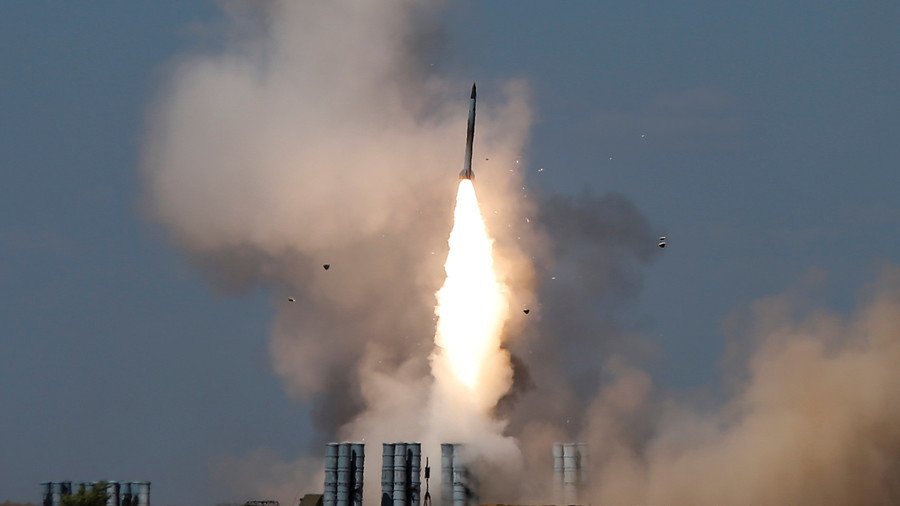 Air defenses around the Dabaa airbase in Syria's Homs province have repelled a missile attack, according to the Syrian state media.
"One of our military airports in the central region was exposed to hostile missile aggression, and our air defence systems confronted the attack and prevented it from achieving its aim," the state news agency SANA reported.
One outlet has identified the Dabaa airbase as a Hezbollah stronghold and the attackers as Israeli. There has been no official confirmation, however.
Several sources confirmed to me that at least dozens of Hezbollah fighters were gathered in al-Dab'a airbase when the airstrike happened, the fighters were on their way to Dier Ezzor desert to joint an upcoming attack against ISIS

— Within Syria (@WithinSyriaBlog) May 24, 2018
Earlier on Thursday, SANA accused the US-led coalition of bombing Syrian army positions in the adjacent province of Deir ez-Zor. The attack caused minor damage and no casualties, the Syrian military said.
The Pentagon denied the coalition's involvement, however, and a Russian military source later told RT that the Syrian report was "not consistent with the reality."
Like this story? Share it with a friend!
You can share this story on social media: