Reports on US-led bombing of Syrian Army are incorrect – Russian military source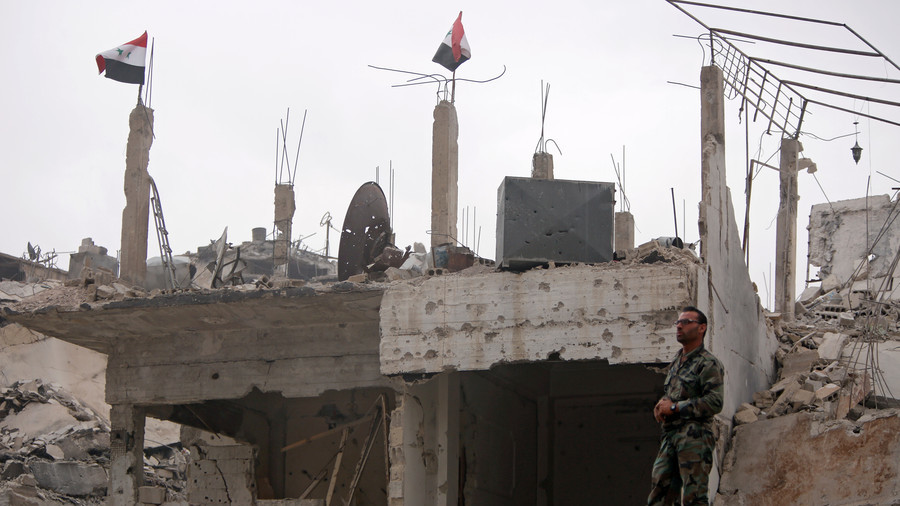 Overnight reports on US-led coalition strikes on Syrian Army positions are not "consistent with the reality," according to a military source. Earlier, the Pentagon said it has no information on the operation.
Early Thursday, Syrian state media reported that US-led coalition warplanes targeted Syrian Army positions in the eastern Syrian province of Deir ez-Zor. The allegations, however, appear to not be completely accurate.
The information about the alleged attack on Syrian positions by the US-led coalition "is not consistent with the reality," a military source said.
Shortly after reports on the attack emerged, a Pentagon spokesman said the US military has "no operational reporting" about any operation against the Syrian government.
Though the reports on the strike appear to be untrue this time, the US-led forces have repeatedly hit Syrian Army positions or allied forces. In one infamous case, a US-led strike killed 60 Syrian troops near the city of Deir ez-Zor in 2016. The US military later admitted it was a mistake.
However, that was not the only attack on pro-government forces gaining ground against Islamic State (IS, formerly ISIS) terrorists in Syria. In February, US forces launched a drone strike that destroyed a tank of the pro-government forces in eastern Syria, and earlier that month, a separate attack killed around 100 pro-government fighters. The Pentagon claimed both bombings came in retaliation for alleged attacks on the Syrian Democratic Forces (SDF) – US allies in the region.
The presence of the US contingent and its operations in Syria have not been sanctioned by either Damascus or the UN Security Council. The Syrian government has repeatedly called their presence an illegal aggression against a sovereign state.
Like this story? Share it with a friend!
You can share this story on social media: