Russia cannot & will not be 'cut off' by international community – Kremlin
Published time: 24 May, 2018 15:36
Edited time: 13 Jul, 2018 10:12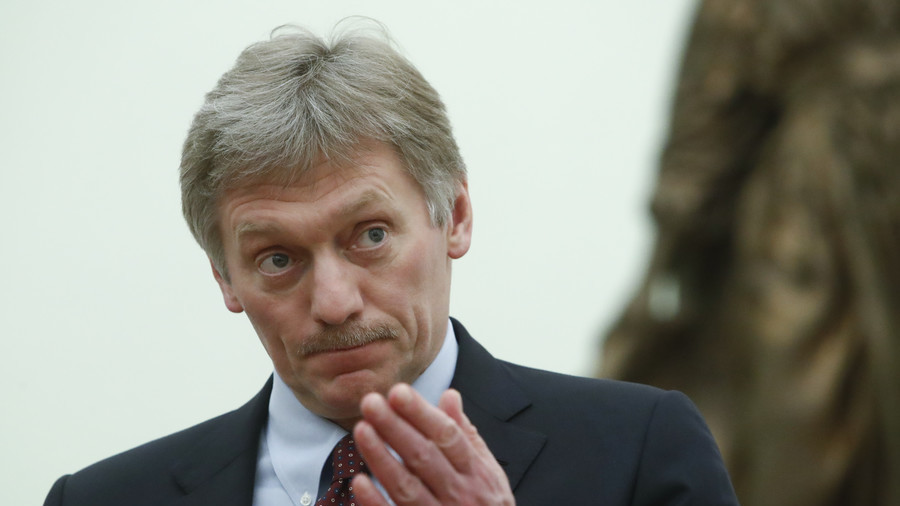 It's simply "impossible" to isolate "such strategic countries like Russia" as economic interests are sure to "prevail over political pressure," spokesman for the Russian president, Dmitry Peskov, insists.
"The real international blockade of countries like Russia, core in international relations and political diplomacy, is impossible," Peskov told Russia's NTV channel during the Saint-Petersburg International Economic Forum (SPIEF), noting that the event is definitive proof of that.
This year's forum is expected to attract 14,000 participants, with top visitors such as French President Emmanuel Macron and Japan's Prime Minister Shinzo Abe. When certain countries resorted to introducing sanctions against Russia, they went against the wishes of their main taxpayers, namely the business people, who never grasped how sanctions could benefit their businesses, said Peskov. He added that "sooner or later" there comes a moment when "economic interests prevail over the political pressure."
He highlighted that despite the general EU compliance with US-imposed sanctions, not all countries remained deaf to the expressed wishes of their taxpayers and were "politically wise" not to comply with the general anti-Russian hardline.
Sanctioning Russia has already proved to be harmful to European countries.
The newly-formed Italian government, led by two euroskeptic parties, have slammed sanctions imposed by Brussels that have already cost Italian companies billions of euro, as damaging to their economy. The general dissatisfaction with the anti-Russian measures was reflected in the accord between the Lega Nord and the Five Star Movement. Their program called for an immediate halt to anti-Russia sanctions, highlighting that Russia "should not be perceived as a threat but as an economic and business partner."
A secretary for the League, Paolo Grimoldi, said that they were "not the only one in Europe that consider sanctions against Russia useless." The politician told RT that it was unclear why European countries had to "suffer" if "some people in Crimea held a referendum and decided to join Russia."
The sanctions have proven unpopular with the German business sector. Germany's Die Linke (Left Party) chairperson, Sahra Wagenknecht, said in a recent interview that the sanctions against Russia "primarily harm European and German companies." A poll conducted by the Forsa Institute revealed that an overwhelming majority of German citizens (90 percent) wished for a better relationship with Russia.
In total, more than 100 Russians have been placed on EU sanctions lists since the first round of measures was approved by European officials four years ago.