Trump not Putin is greater threat to world peace – German poll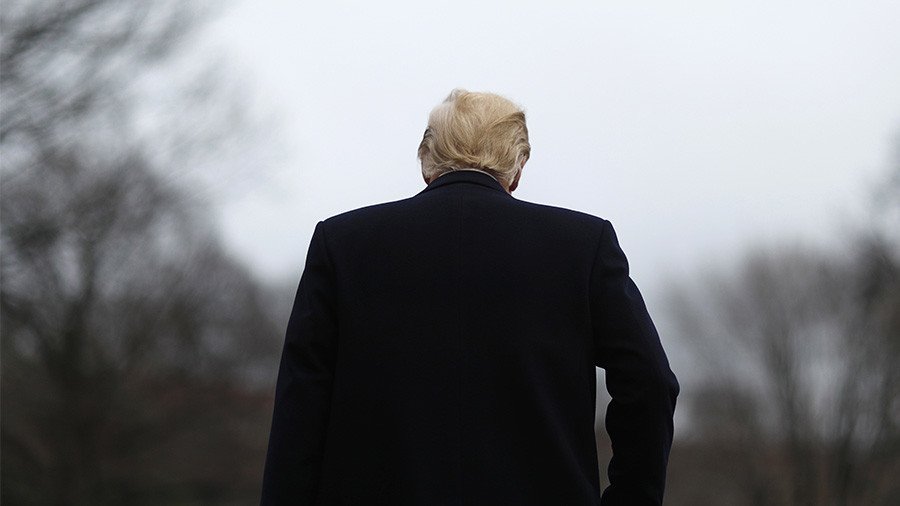 More than 90 percent of Germans want better relations with Russia, while more than three-quarters think US President Donald Trump represents a greater threat to world peace than Vladimir Putin, a new poll says.
Painting Russia as a boogeyman and a threat to the West has been the narrative of both the mainstream media and a number of Western states for some time. Now, a poll conducted by the Forsa Institute on behalf of the Wiese Consult group has revealed a substantial difference between the main narrative in the media and general public opinion.
It revealed that 83 percent of Germans said they weren't afraid of Russia, while half of all respondents blamed American policy for creating a tense relationship between Russia and the West. Only a quarter of Germans believed that conflict was Russia's fault. More than three-quarters of respondents (79 percent) said they considered US President Donald Trump to be a greater threat to world peace than his Russian counterpart, Vladimir Putin.
While Washington has been imposing sanctions on Russia under various pretexts, more than half of German respondents (55 percent) opposed tough anti-Russian restrictions. Germany already saw a considerable negative economic impact of earlier rounds of sanctions against Moscow. Although in 2017 German exports to Russia grew when compared to 2016 – amounting to €25.8 billion (US$31.8 billion) – this was way down on the pre-sanctions figures of 2012, when exports were worth more than €38 billion.
The latest round of US sanctions include restrictions against some major Russian energy companies, including En+ and EuroSibEnergo, as well as state company Rosoboronexport, which controls most of Russia's arms exports.
A total of 14 entities and 24 Russians were subjected to the latest sanctions, which Kremlin spokesman Dmitry Peskov branded"economic raiding." According to Peskov, punitive measures against Russia are an attempt to "drive Russian corporations from international markets."
The German-Russian chamber of commerce said it was hard to assess how much damage the latest restrictions could potentially cause. According to the Wall Street Journal, these considerations explain why Germany's finance minister is expected to push for his country to be exempted from the new round of anti-Russian sanctions.
Germany's Europe minister pleaded with Angela Merkel to moderate her hardened stance towards Moscow, which was reflected in the recent poll, with 94 percent of respondents considering it important for Germany and Russia to have a good relationship.
If you like this story, share it with a friend!
You can share this story on social media: