'Don't let Trump rip up the Iran deal!' 300 European parliamentarians pen letter to US Congress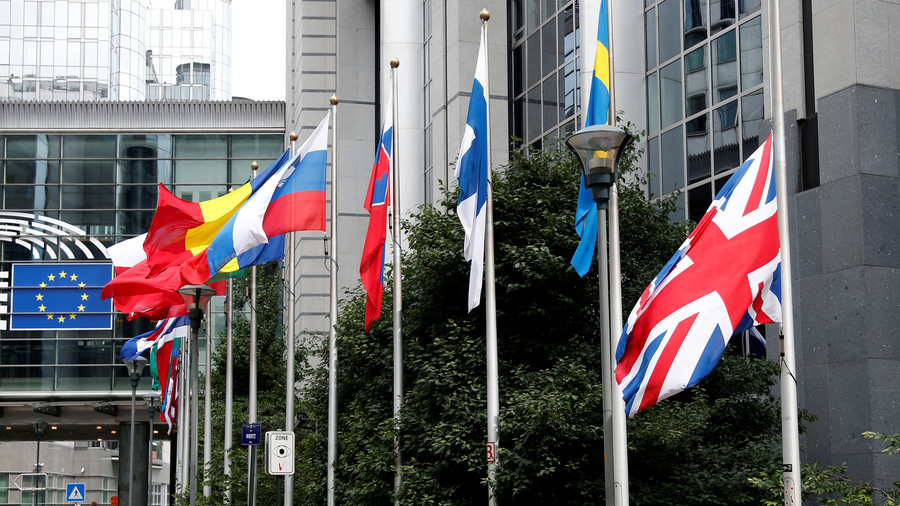 Three hundred parliamentarians from Britain, France and Germany have called on the US Congress not to let President Trump abandon the Iran deal, warning it would undermine the very concept of diplomacy and any future negotiations.
The letter, written by British MP Richard Bacon and his German and French counterparts, Omid Nouripour and Delphine O, was published in the Guardian on Thursday. In it, they argue that the deal has been the only effective control of Tehran's nuclear ambitions, and has helped prevent an arms race and a potentially devastating conflict in the Middle East.
"We were able to impose unprecedented scrutiny on the Iranian nuclear programme, dismantle most of their nuclear enrichment facilities, and drastically reduce the danger of a nuclear arms race," they wrote.
"Abandoning the deal would diminish the value of any promises or threats made by our countries," they wrote. "The long-term risk is even more serious: lasting damage to our credibility as international partners in negotiation and, more generally, to diplomacy as a tool to achieve peace and ensure security."
The deal with Iran was signed in 2015 by the US, UK, Russia, France, China, and Germany. It eased the crippling economic sanctions on Tehran in exchange for limitations on the country's nuclear research and for monitoring by the International Atomic Energy Agency.
Trump has until May 12 to sign a presidential waiver on Iran sanctions, which must be done every 120 days to keep the deal valid. So far, the President has indicated that, after doing it for the "last time," he will not sign the waiver again.
"As I have said many times, the Iran deal was one of the worst and most one-sided transactions the United States has ever entered into," Trump said in a speech at the White House last year. Trump views the deal as too lenient on Iran, a view shared by the president's hawkish new national security adviser, John Bolton.
Think your friends would be interested? Share this story!