Iran warns Washington of 'unpleasant' consequences if it unilaterally scraps nuclear deal
Published time: 19 Apr, 2018 22:36
Edited time: 20 Apr, 2018 06:26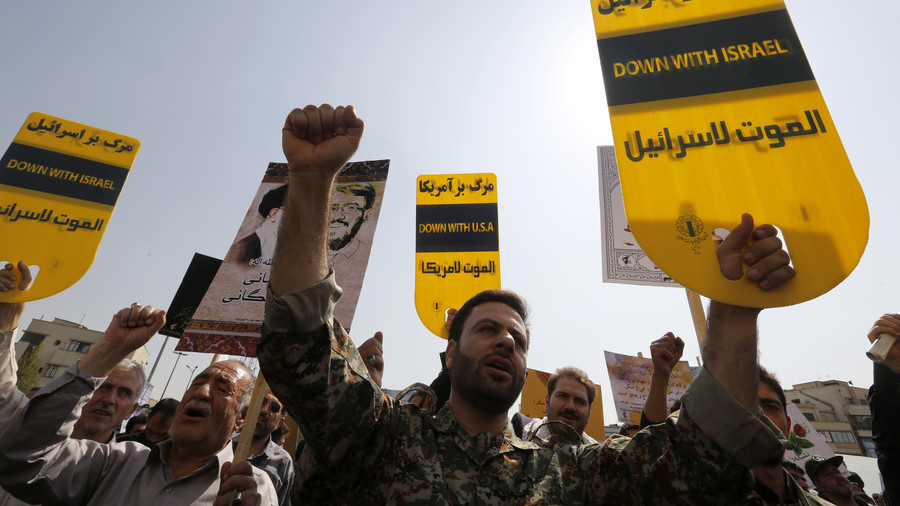 Tehran has once again warned the US against a withdrawal from the internationally-backed 2015 nuclear deal, with the country's FM reportedly saying the consequences of such a unilateral move "will be unpleasant" for Washington.
"Iran has several options if the United States leaves the nuclear deal. Tehran's reaction to America's withdrawal of the deal will be unpleasant," State TV quoted Iranian Foreign Minister Mohammad Javad Zarif as saying, upon his arrival in New York.
President Donald Trump's sustained attacks on the nuclear agreement have been a signature mark of his administration. The US leader has, on numerous occasions, accused the previous administration of essentially "funding terrorism" by signing the landmark accord.
While certifying –for the "last" time– on Iran's compliance with the Joint Comprehensive Plan of Action (JCPOA) back in January, Trump explicitly warned that the US would pull out of the agreement unless "terrible flaws" within the agreement were fixed. The White House is expected to make a decision on the JCPOA before the May 12 deadline set by Trump.
Think your friends would be interested? Share this story!