Apocalyptic dust storm engulfs Iranian province like terrifying wave (VIDEOS)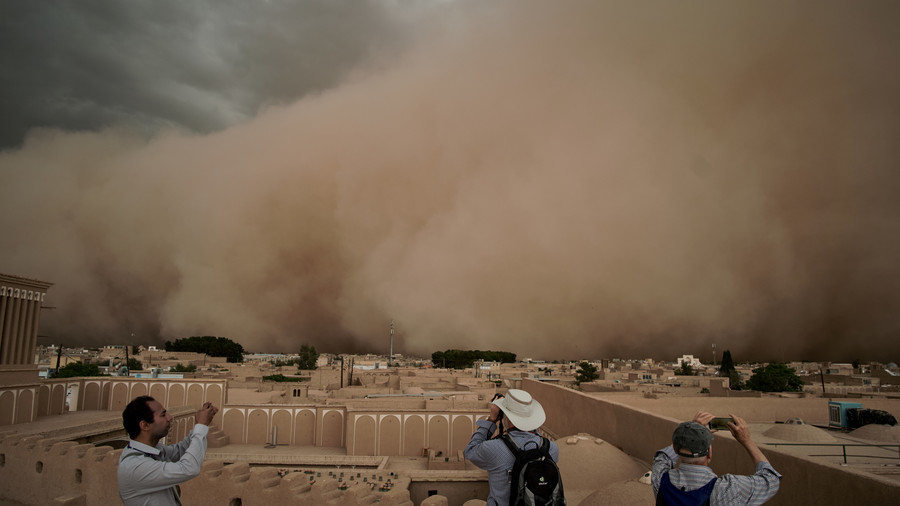 Incredible footage posted by social media users in the Iranian province of Yazd shows an intense sandstrom engulfing the region like a terrifying, giant dark wave.
The fierce dust storm, known as a haboob, swept across the province in central Iran earlier this week but, despite its force and apocalyptic appearance, it left areas largely unscathed. Among the cities enveloped by the dense sand cloud was the region's capital city Yazd – a historic site recognized on the UNESCO World Heritage list.
Videos posted on social media show the sandstorm rolling into the historic city, hovering over buildings and roads in intimidating fashion, with menacing clouds mushrooming into the skies as they roll closer.
Yazd's meteorological agency said the storm recorded a wind speed of 102kph (63mph) in the desert region of Bafq, some 126km from Yazd.
READ MORE: Sandstorm apocalypse: Orange 'blizzard' engulfs Chinese city (VIDEO)
There were no casualties or damage as a result of the storm, according to local officials speaking to Iran Front Page. The storm obstructed visibility in the area, however, quickly transforming day into night.
Think your friends would be interested? Share this story!