Trump will 'vanish from history' & US will be 'defeated,' says Iranian leader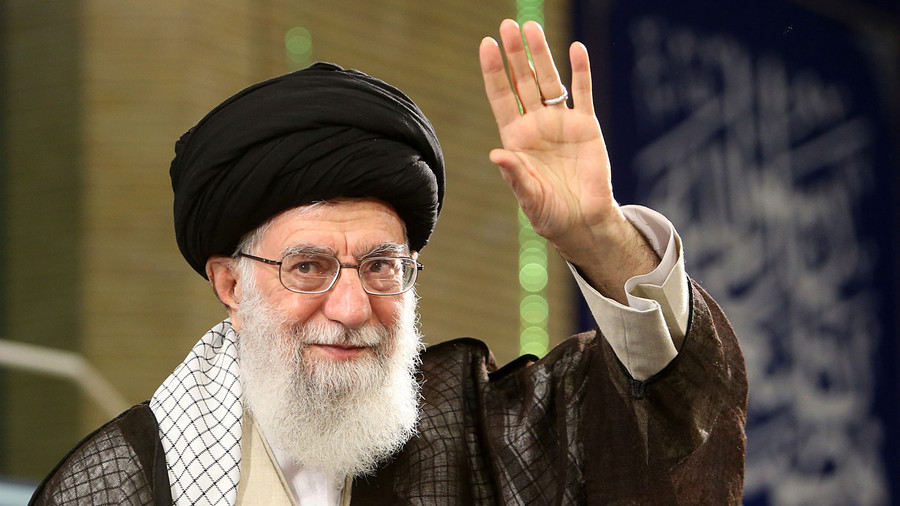 Iran's Supreme Leader Ayatollah Ali Khamenei has said that Iran would defeat the United States if Iranian officials did their duty and that US President Donald Trump will vanish from history, like his predecessors.
"There is no doubt that the Americans will be defeated, provided Iranian officials fully perform their duties," Khamenei said in his first public comments since US Secretary of State Mike Pompeo listed 12 demands for Iran on Monday.
Khamenei also said that the US had no excuse to quit the 2015 Iran nuclear deal, adding "you see how easily they can cancel it," according to Iranian state television.
The Iranian leader said that the US has always wanted regime change in Tehran, but that America would be defeated if they tried.
On Monday, Pompeo laid out 12 "basic requirements" for Iran to abide by if it wants to "keep its economy alive."
The list of directives included withdrawing from Syria, ending support for Houthi rebels in Yemen and promising to never process plutonium. Tehran must also allow "unqualified access" to all nuclear sites in the country.
If Iran fails to comply with Washington's list of demands, the US will impose the "strongest sanctions in history," Pompeo warned.
You can share this story on social media: