Guns & 57k rounds of ammo stolen from German military – report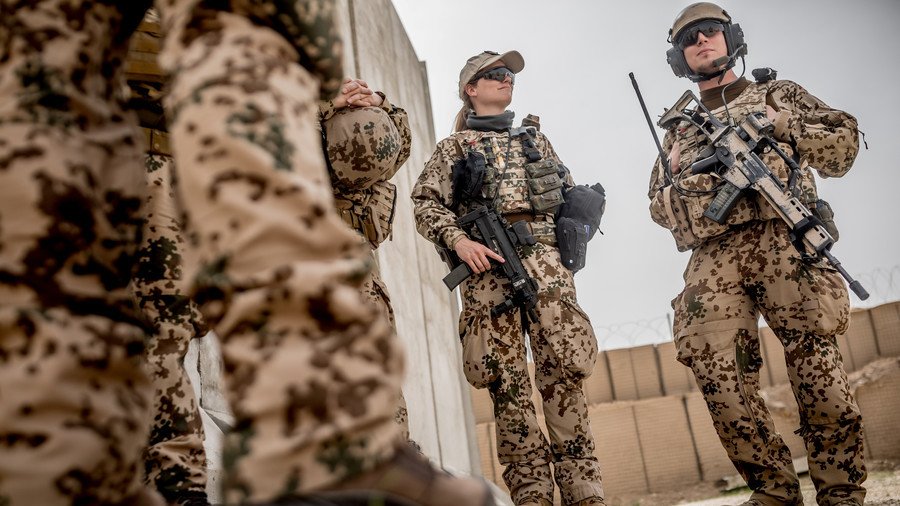 A large number of assault rifles, pistols, and ammunition have been stolen from Germany's Bundeswehr (armed forces) in recent years, according to a defense department document seen by Der Spiegel.
A total of 75 assault rifles and pistols and nearly 57,000 rounds of ammunition have gone missing since 2010, the German magazine reported, citing a classified document.
The year 2014 saw the biggest amount of equipment go missing, resulting in the loss of 21 weapons and more than 20,000 rounds of ammunition. The Bundeswehr is completely unaware of where the missing equipment has gone, and has no knowledge of whether it has been used in criminal offenses.
The document says there is a significant security deficit in the Bundeswehr, noting that the missing weapons could be a "potential threat" to the population.
The list was drawn up after lawmakers from the Green Party wanted to know whether right-wing soldiers within the military could have been behind the missing equipment.
"That the federal government cannot even tell how many criminal cases have been initiated in connection with loss of weapons or ammunition is very worrying," Green Party politician Konstantin von Notz said.
Fellow Green politician Irene Mihalic said the government isn't doing itself any favors by trying to cover up the situation. "People do not lose their confidence in institutions when such robberies occur, they lose it when authorities try to sweep these events under the carpet," she said.
It's not the first time the Bundeswehr has fallen victim to theft. In February 2017, thieves broke into a military facility in northern Germany and stole weapons from inside a Fuchs (Fox) armored personnel carrier. That same week, Defense Minister Ursula von der Leyen said the military needs a faster and more efficient reporting scheme for incidents and potential threats.
Like this story? Share it with a friend!
You can share this story on social media: