RT gives rare glimpse into luxury N. Korean resort turned hotel for intl journalists (PHOTOS)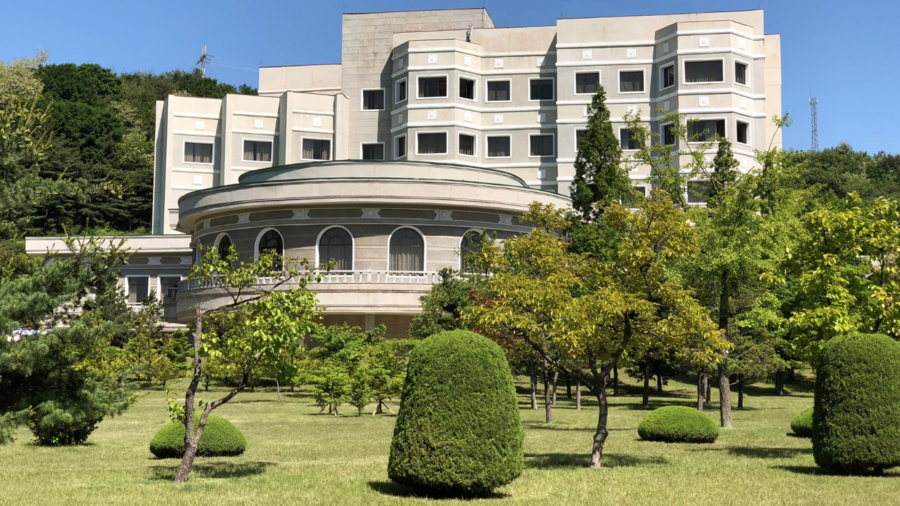 As international journalists await the moment North Korea dismantles its nuclear test site, an RT correspondent provides a rare look inside a hotel which is meant for fighter pilots during their time off.
North Korea's isolation and strict policy on taking pictures means that very little is typically shared beyond Pyongyang's famous Kim Il-sung Square. However, RT correspondent Igor Zhdanov has snapped some photos of his hotel and shared them on social media.
"The hotel we're in is meant for fighter jet pilots during their holiday time. Comes with a full beach package," he tweeted alongside a photo of a grand looking hotel on the sea.
The food isn't too shabby either. Zhdanov tweeted that fresh fruit was offered for breakfast and crab for dinner. A photo also showed fried turtle among the offerings, though it's still unknown whether he was brave enough to try it.
A glimpse into the hotel menu: fresh fruit for breakfast, shark fin soup for lunch and crab for dinner. And silverware. We were met like celebrities in Beijing and greeted like royalty here. Sometimes I suspect they take us for somebody else.#northkoreapic.twitter.com/3GXBszxzoY

— Igor Zhdanov (@IgorZhdanovRT) May 23, 2018
The offerings at the hotel bar weren't necessarily to Zhdanov's taste. "Canned food, salted, and VERY smelly fish," he wrote.
Just a bit of contrast - here's what we can get at the hotel bar. Canned food, salted and VERY smelly fish and Camus (!) cognac. pic.twitter.com/oEkHSwekju

— Igor Zhdanov (@IgorZhdanovRT) May 23, 2018
But Zhdanov's trip to North Korea isn't just about testing out local accommodation. He, along with other international journalists, has been waiting for the moment when they travel to the nuclear test site to witness its dismantling. That moment appears to have arrived earlier on Wednesday.
"Being told to pack our bags, meeting in the hotel lobby in an hour. Destination: Punggye-ri nuclear test site," he tweeted.
For more updates, follow him on Twitter.
Think your friends would be interested? Share this story!
You can share this story on social media: