China to buy more American goods, but not as much as Trump wants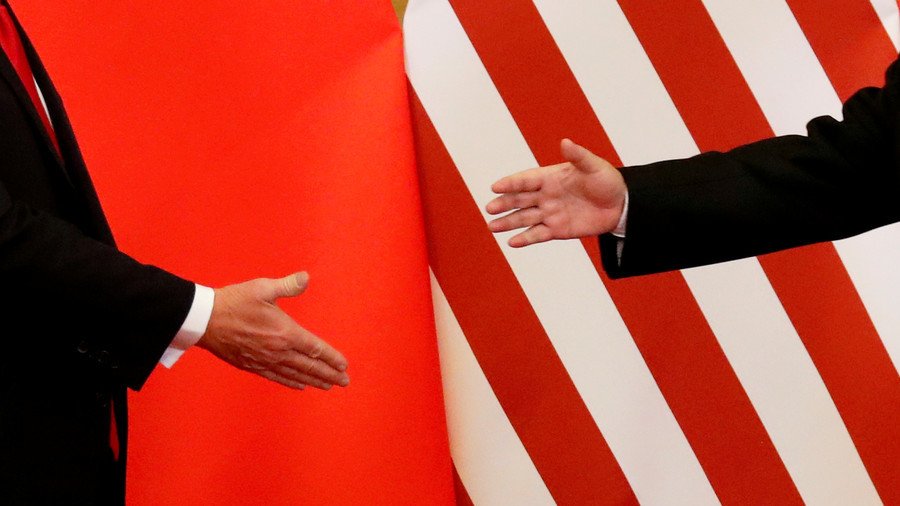 China agreed to purchase more American goods to cut the US trade deficit. But the joint US-Chinese statement after high-level consultations in Washington didn't mention the $200 billion reduction desired by Donald Trump.
READ MORE: US examines 'China threat' – but how would the nation of 'Eastern Pacifica' view the US threat?
"There was a consensus on taking effective measures to substantially reduce the United States trade deficit in goods with China," the joint US-Chinese statement, issues after the talks, read. "To meet the growing consumption needs of the Chinese people and the need for high-quality economic development, China will significantly increase purchases of United States goods and services. This will help support growth and employment in the United States."
The announcement came as a surprise as Washington and Beijing seemed to be heading towards a massive trade war over Donald Trump's desire to cut the widening trade surplus between the US and China.
In order to reduce deficit with Beijing, which stood at $375 billion last year, the White House proposed harsh import tariffs on a number of Chinese goods, which provoked a tit-for-tat response from China.
In April, the world's two leading economies imposed 25-percent tariffs on $50 billion of each other's imports. Washington also forbid American firms from dealing with Chinese tech company ZTE Corp for seven years, with Beijing slapping a 179-percent tax on American sorghum imports in response.
Before his meeting with the Chinese vice premier Liu He on Thursday, Trump expressed doubts that the trade war can be avoided as Beijing seemed reluctant to cave in to Washington's pressure.
But, according to the statemet on Saturday, US and China agreed "meaningful increases" in American agriculture and energy exports, with expansion of trade in manufactured goods and services also discussed.
Beijing said it will amend its laws and regulations regarding intellectual property, including the Patent Law, in order to encourage more US purchases.
The statement, however, didn't mention the exact amount of the trade surplus reduction by China. Trump earlier announced the target of $200 million, which was called impossible to achieve by many experts.
At the consultations, which took place on Thursday and Friday, the US was represented by Secretary of the Treasury, Steven T. Mnuchin, Secretary of Commerce Wilbur L. Ross, and Trade Representative, Robert E. Lighthizer. The Chinese delegation was headed by Liu He, who is also a Special Envoy of Chinese President, Xi Jinping.
The US will send a team to China to work out the details of the agreement as the sides vowed to "seek to resolve their economic and trade concerns in a proactive manner."
You can share this story on social media: