German migration agency reassesses thousands of refugee cases following corruption scandal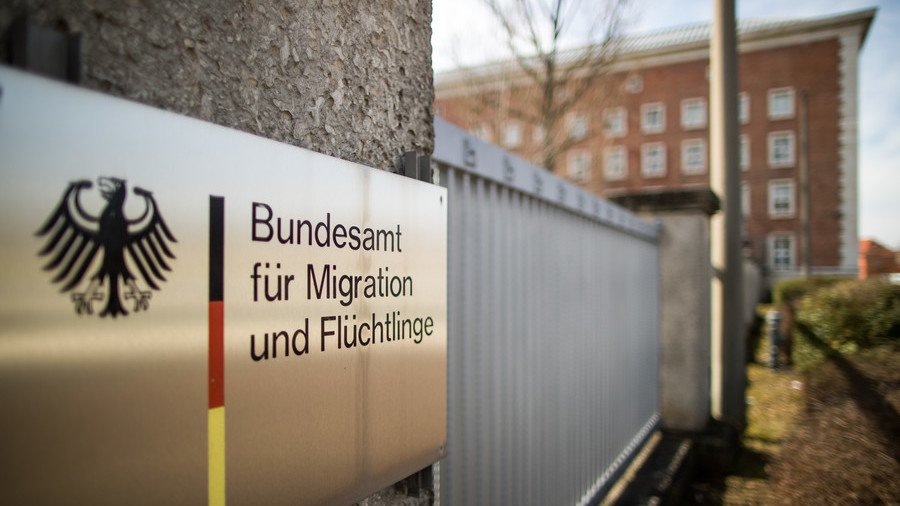 The German federal migration service plans to review thousands of successful asylum applications. Earlier, it was revealed that a regional migration office granted asylum to thousands of people without sufficient grounds.
The German Federal Office for Migration and Asylum (BAMF) will re-examine some 18,000 cases in which refugees were granted asylum in Germany, the agency's director, Jutta Cordt, told journalists at a press conference on Friday. The inspection will cover all successful asylum applications filed as far back as 2000, she added.
The measure will be applied to all asylum cases processed by a BAMF regional office in the city of Bremen. It follows a corruption scandal that involved the former regional office head as well as five other local employees, including three lawyers and an interpreter.
In April, the German Suedeutsche Zeitung media outlet as well as the NDR and Radio Bremen broadcasters reported that the former Bremen migration office head had decided to grant asylum to people in some 1,200-2,000 cases between 2013 and 2016 without having sufficient grounds to do so. In early May, the interim head of the same office, who had succeeded the person accused of abuse of authority, said in a report that the fraudulent scheme might have involved as many as 3,332 refugee cases.
The former Bremen office head, whose identity has not been made public, was eventually charged with bribery and organization of fraudulent asylum application processing. In the meantime, the BAMF has already reassessed some 4,400 refugee cases, 30 percent of them in Bremen. Out of all successful asylum applications processed by the Bremen migration office, 40 percent were declared invalid, the German media reported. At the same time, only 5.8 percent of decisions taken by other migration offices were considered invalid.
Meanwhile, it has been also revealed that less than 1 percent of all asylum applications approved by local and regional migration offices have been properly reviewed by the federal migration office. Out of some 1.65 million asylum applications approved between January 2015 and March 2018, only 11,830 were examined by the BAMF, the German Bild daily reports, citing the Interior Ministry's answer to a requested filed by an MP and interior policy expert, Linda Teuteberg.
The agency decided to give up on internal checks as "thousands of inexperienced new employees simultaneously processed asylum applications every hour," Teuteberg, who is a member of the Free Democratic Party, told Bild, commenting on the ministry's statement. She then complained that such an approach has led to an "extremely high error rate" and demanded that a "comprehensive sample check of all decisions taken by the migration agencies be conducted at the federal level."
In the meantime, the head of the Free Democrats, Christian Lindner, said that the scandal in the federal migration service is not an "isolated case" and called for re-examination of Germany's refugee policy as a whole, starting from 2014. He particularly demanded that a special investigation committee be established in the lower house of the German parliament, the Bundestag.
More than 1 million migrants from predominantly Muslim countries have entered Germany since the refugee crisis erupted in 2015 – fueling strong anti-migrant sentiments and protests against Merkel's open door policy. Germany then faced a number of terrorist attacks involving refugees as well the notorious sexual harassment incidents during the 2015 New Year's Eve celebrations in Cologne and other cities.
Following these developments, Merkel eventually partially changed her stance on immigration. Even though she never admitted that her open door policy was wrong, her Christian Democratic Union and its Bavarian allies, the Christian Social Union, agreed to cap the number of asylum seekers at 200,000 a year. However, recently Merkel also announced that Germany will take in some 10,000 new migrants who were selected by the UN's refugee agency.
Think your friends would be interested? Share this story!
You can share this story on social media: