Merkel & Putin speak to press after meeting in Sochi (VIDEO)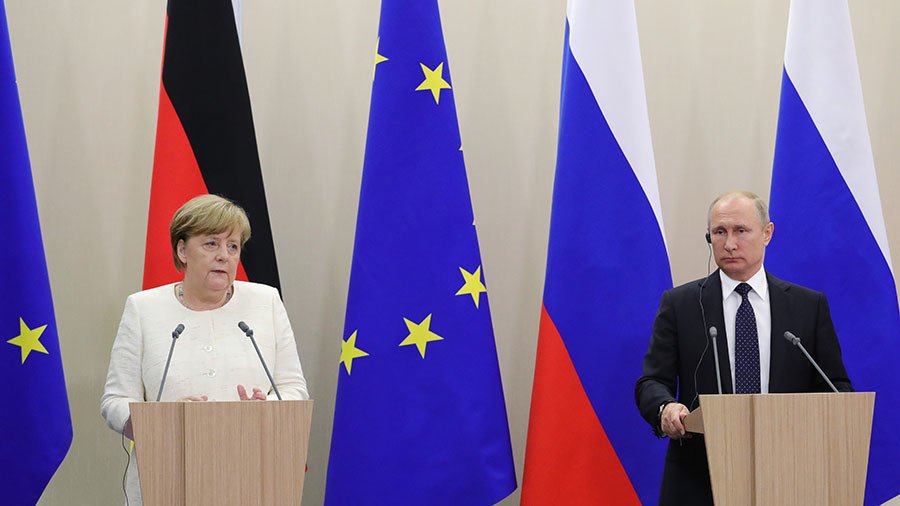 Angela Merkel and Vladimir Putin held a joint media conference in Sochi following a meeting. It comes as the US exerts pressure on Berlin to reduce the purchase of Russian natural gas in favor of American supplies.
The two leaders had been critical of the Trump administration's decision to violate a multilateral agreement with Iran, which both Russia and Germany consider a major achievement which needs to be preserved.
READ MORE: Flower power: Putin greets visiting Merkel with bouquet (VIDEO)
Relations between Russia and European nations have been strained since at least 2014, when a political crisis in Ukraine triggered a major row between Moscow and the West. But Germany remains a close trading partner for Russia, despite several rounds of sanctions and counter-sanctions imposed by the EU and Russia.
If you like this story, share it with a friend!
You can share this story on social media: