Multiple explosions reported at Syrian military base near Hama (PHOTO, VIDEO)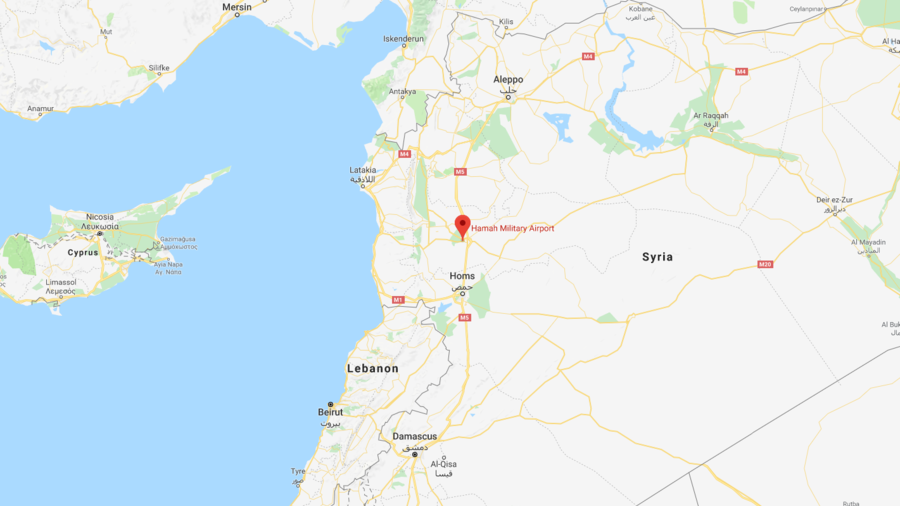 Syrian state television has reported a series of explosions at a military base near Hama in the west of the country.
Local sources are reporting hearing four explosions at the site. No casualties or injuries have been reported.
Syrian journalist Mousa Alomar tweeted a video showing a large plume of smoke in the aftermath of the explosions.
A short time later another explosion was heard inside the airport, according to Syrian state media.
انفجارات متتالية تهز محيط مطار #حماة العسكري الذي تتخذه ميليشيات إيران مركزا لها. وأنباء عن تدمير كتيبة صواريخ بعد غارة جوية "مجهولة المصدر"إلى جهنم وبئس المصير pic.twitter.com/upHvtSnySW

— موسى العمر (@MousaAlomar) May 18, 2018
The explosions were caused by a fire in an ammunition depot, Russian news agency RIA Novosti reports, citing a Syrian security source. The source added that firefighters are still working to control the blaze.
Several news outlets are reporting that multiple people have died however that has yet to be confirmed by any official sources. It is also not officially confirmed if the fire was caused by an attack or an accident inside the depot.
Like this story? Share it with a friend!
You can share this story on social media: