WHO may declare international emergency as Ebola outbreak reaches major city in Congo
Published time: 18 May, 2018 00:34
Edited time: 18 May, 2018 10:19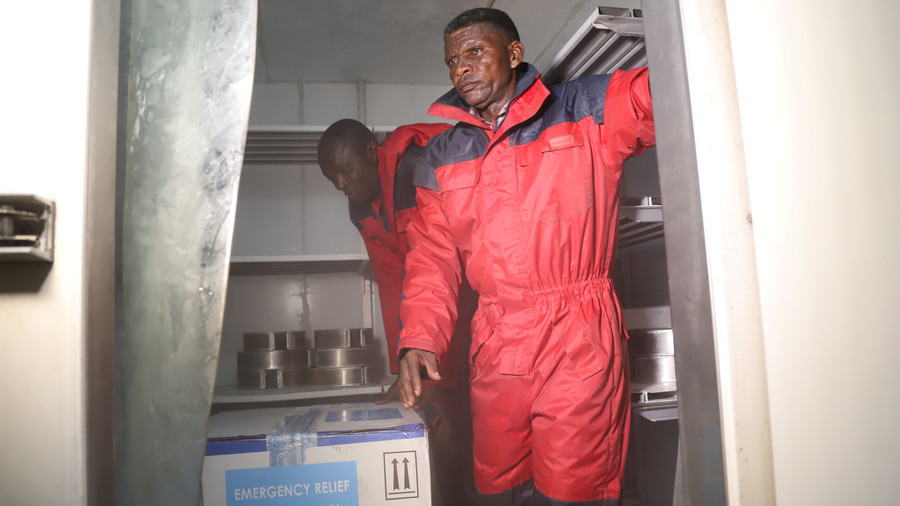 The Ebola outbreak in Congo risks running out of control with the first suspected case reported in a city of over 1 million. The WHO has called an emergency meeting over a health crisis of potentially "international concern."
Previously the disease was suspected in patients only in rural parts of the country, but reaching the city of Mbandaka makes the outbreak, which was first reported on May 8, significantly bigger than previously thought. So far, Congolese medics have identified 44 suspected cases of Ebola, with three confirmed by lab tests. Of the 44 people believed to be infected, 23 have died.
But the case in Mbandaka may be a game changer, as an urban environment makes it easier for the deadly virus to spread. The city has direct transport connections to Congo's capital, Kinshasa, where some 10 million people live in crowded conditions.
Ebola, a hemorrhagic disease which is endemic to tropical regions of sub-Saharan Africa, was identified in the 1970s, but historically claimed a relatively small number of lives, despite its mortality rates reaching as high as 50 percent, as its spread between isolated villages and towns was limited. But the increasing connectivity of the region resulted in a greater impact of epidemics. The one that reached its peak in 2016 claimed over 11,000 lives in 10 nations, including the US. Ebola survivors often suffer from long-term consequences of the disease and may carry dormant viruses.
The scale of the previous outbreak forced several nations, including Russia and China, to develop vaccines to Ebola. The Congolese Health Ministry is using one of them to inoculate doctors working with patients. The World Health Organization (WHO) deployed 4,000 dozes to Congo to help fight the latest outbreak. There is, however, a logistical challenge as the Canadian vaccine, which is called rVSV-ZEBOV, needs to be stored at minus 80 degrees Celsius and is only available in the capital, Health Minister Oly Ilunga told Reuters.
"This vaccine is no longer experimental. The effectiveness has been proven and validated," he added. "Now that we are facing the Ebola virus we must use all the resources we have."
'Almost 100% effective, no side effects': Russian Ebola vaccine presented to WHO
The WHO is to convene an Emergency Committee meeting on Friday to consider response to the outbreak, the UN organization's spokesman, Christian Lindmeier, said. The committee may declare a "public health emergency of international concern," warranting allocation of additional resources.
Think your friends would be interested? Share this story!