Most Ebola survivors struggle with memory loss, tremors 6 months after infection – study
Published time: 26 Feb, 2016 09:29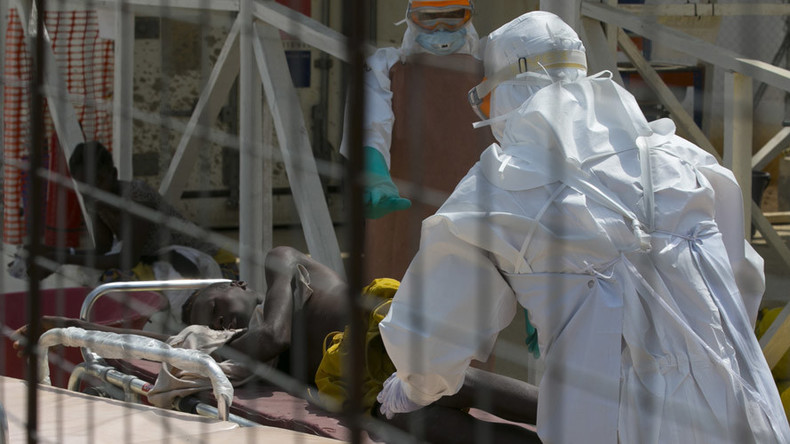 People who managed to survive an Ebola infection are not sitting pretty, a new study has shown. Examining a group of 82 survivors in Liberia, researchers have found that most were suffering from a range of neurological problems even six months after being infected.
The most common problems for the survivors, who had an average age of 35, appeared to be memory loss, depression and muscle pain, as well as weakness and headaches. Two people were suicidal, while one Ebola survivor had hallucinations. Common neurological findings also included abnormal eye movements, reflexes and tremors.
"More than 28,600 people were infected with Ebola in West Africa during the outbreak. Of that number, 11,300 died," Dr Lauren Bowen, study author from the National Institute of Neurological Disorders and Stroke, said in a statement. Her research is part of a larger study, entitled Prevail III, which monitors Ebola survivors.

"While an end to the outbreak has been declared, these survivors are still struggling with long-term problems," Bowen said, adding that the challenge was to find out more about possible continued long-term brain health problems for the more than 17,000 survivors of the infection.
"It is important for us to know how this virus may continue to affect the brain long term," Bowen said. The full study is set to be presented to the American Academy of Neurology annual meeting in Canada in mid-April.
Earlier this week, an Ebola survivor from Scotland, nurse Pauline Cafferkey, who first contracted Ebola in December 2014 after treating patients in Sierra Leone, was urgently flown back to London for specialist treatment after being admitted to hospital for the third time since contracting the deadly disease. The 40-year-old woman was admitted again due to "a late complication from her previous infection by the Ebola virus", The Royal Free Hospital said.

The most recent massive Ebola outbreak erupted in Guinea in December 2013, before quickly spreading to Liberia and Sierra Leone, eventually claiming at least 11,000 lives, according to WHO estimates. Signs of the disease can remain in some men's semen for nine months or longer after they first showed symptoms, the first major long-term study found in November.
READ MORE: We've got the only proven Ebola vaccine, but we'll share it – Russia's health minister to RT
Earlier this month, Russian Health Minister Veronika Skvortsova said that Russia's Ebola virus vaccine is currently the only one to have passed all stages of clinical trials. "The vaccine… called Combi was tested on 84 volunteers," Skvortsova told RT. "The results tell us the vaccine is safe, it is very well-tolerated, it has almost zero side effects, and it has an incredible immunity-boosting effect, affecting both humoral and cell-mediated immunity. Suffice it to say that 100 percent of the inoculated volunteers showed very high anti-Ebola titers even at a very low dilution. We have been observing those volunteers for some 4.5-5 months by now, and we see that those titers have remained high."