We've got the only proven Ebola vaccine, but we'll share it – Russia's health minister to RT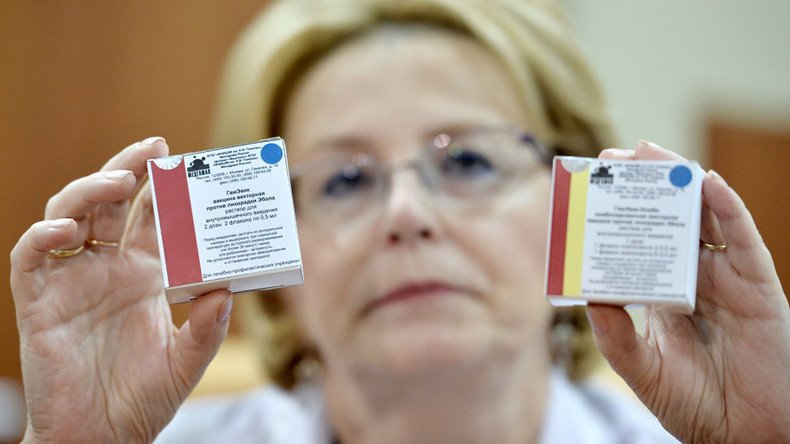 Health minister Veronika Skvortsova says that Russia's Ebola virus vaccine is so far the only one to have passed all stages of clinical trials. Scientists are ready to cooperate with western labs, and there will be no price-gouging, she told RT.
FULL INTERVIEW: Developing Zika markers for 'preventive purposes' is quite realistic – Russian health minister
The official, who has headed Russia's health ministry since 2012, spoke to RT in Geneva, after the presentation of the vaccine to the World Health Organization (WHO), followed by lengthy closed-door talks with its chief Margaret Chen.
"We have received an endorsement from the WHO, which will supervise our vaccine field trials, and we hope that by the end of the year, we will have joint program on the distribution of the serum," announced Skvortsova.
Russia's leading tropical medicine researchers have been undertaking trials in Guinea. The West African state was one of those affected most heavily by the epidemic, which broke out in 2014.
"We have two versions of the vaccine, one of them using pioneering technology. It is easily tolerated – with almost no side effects – and has a power immune-boosting effect. It is sufficient to say that 100 percent of the test subjects injected have a high amount of antibodies against the disease, even at very low concentrations of the vaccine. And these remain high even now – four or five months after the initial course," said Skvortsova.
There are currently two main rivals going through small-scale clinical trials: Pharmaceutical giant Merck is developing a vaccine with help from Canada, and there is also a a joint development project being undertaken by GlaxoSmithKline and the US National Institute of Allergy and Infectious Diseases (NIAID).
"We are at the post-clinical trial stage, and we have the only vaccine that has been approved by a national health agency, in Russia and Guinea. The other serums are still going through Phase III trials, so we are ready to open up our data, and to take part in their trials."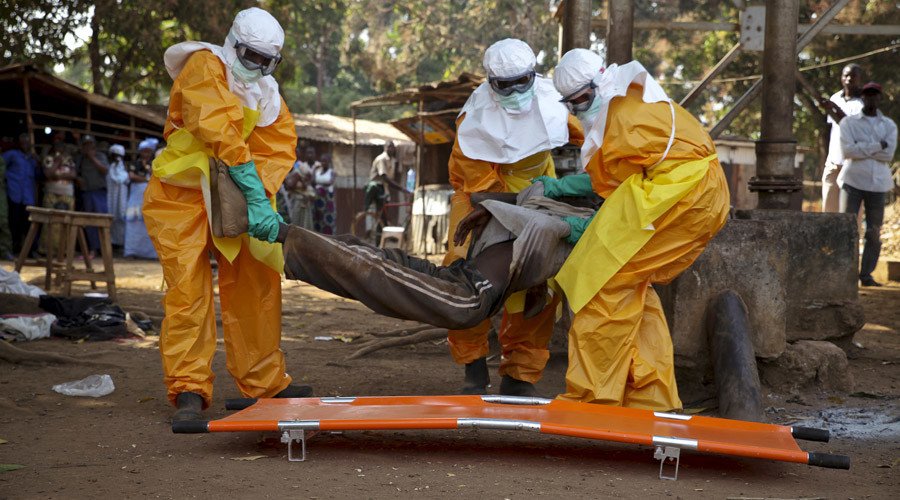 The Russian government has struck a deal with Guinea, to start distributing the vaccine to the population at large – at a low price.
"We are ready to supply enough vaccine for field use within two months," said Skvortsova. "It would be immoral to earn money on such fatal epidemics. So, the first 4,000 people will be vaccinated for free, and the rest will be treated at close to cost price."
Skvortsova said that Chen and she also discussed involving Russian researchers in investigating the links between the Zika virus, and potential complications, such as microcephaly and Guillain-Barre syndrome.
You can share this story on social media: