US, Israel can aid coup in Iran & if it fails, let Iranians fight each other – ex-Mossad official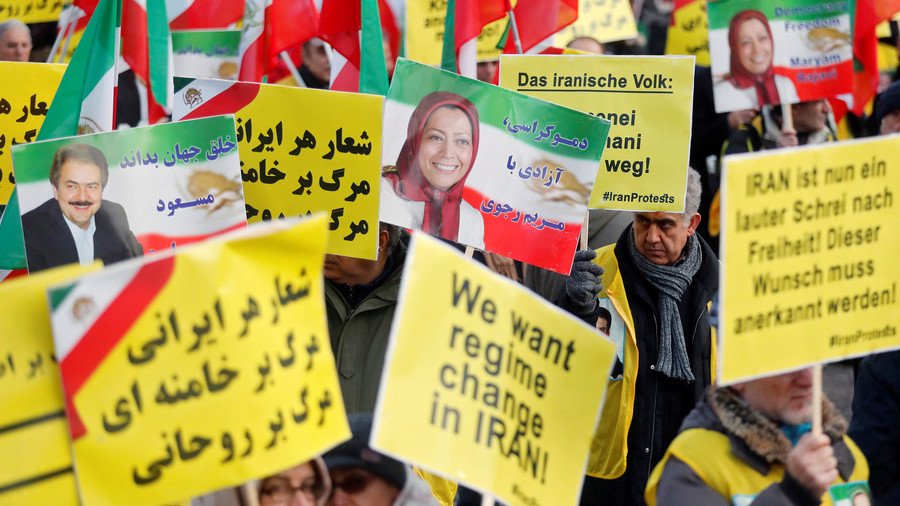 The US, Israel and Saudi Arabia – can change regime in Iran, and Trump's policy provides an opening for it, a former top Mossad official speculated, adding that if a coup fails, Iranians will still be fighting each other.
Haim Tomer, a former Mossad official said to lead Intelligence, Counter-Terrorism and International Divisions, explicitly talked about possible options for regime change in Tehran during an interview with the Jerusalem Post.
Claiming that the "Khomeini-ist Islamic state" wants to destroy Israel, Tomer argued: "We can deal with the threat itself: nuclear weapons, conventional Iranian missiles. We can defend against them." The former intelligence chief went further, saying Trump's policy on Iran "created a major opening… to carefully weigh pushing for regime change as a formal goal."
Tomer outlined what a possible coup in Iran would look like. Israel could "clandestinely help facilitate regime change" and the US "could support it on various fronts," while the Saudis could fund the effort.
Asked what exactly Israel could try, he said "clandestine actions can lead to change… There is a lot that the Mossad can do when it gets a mission. I cannot go into the details… but it would be clandestine."
Tomer, who now works as investment and tech advisor, bluntly said that the Iranian government – presided over by Ayatollah Ali Khamenei – is unpopular with the Iranian public, and the Supreme Leader himself is old and has health issues.
He said Mossad, widely believed to have carried out several clandestine operations on Iranian soil in the past, can play a crucial role in conspiring against the Islamic Republic. "The Mossad carries out substantial and complex operations – and has carried out many," referring to 2013 reports that Iranian nuclear facility in Natanz was ravaged by a Stuxnet malware.
"The Mossad has done many things in Iran before. This was among the most important, but there have been operations like it, and maybe even more important," Tomer said.
The ex-Mossad official also said that the Israeli intelligence agency is one of few which carries out targeted killings. "[Regarding] targeted killings, very few [foreign intelligence agencies] do this; Israel [is one that] does, according to foreign sources," he added.
However, he acknowledged: "I am not saying it will be a piece of cake – The Iranian Revolutionary Guard Corps and the Basiji militias are very strong." But even if it does not succeed, "it is better to have the Iranians fighting among themselves."
Israeli leaders have at times made similar statements on the issue. "When this regime [the Iranian government] finally falls, and one day it will, Iranians and Israelis will be great friends once again," Prime Minister Bebjamin Netanyahu said in January amid violent unrest in Iran. He praised the protesters who have rallied since Thursday, saying that they sought "freedom and justice."
Iran has already seen a CIA-orchestrated coup which toppled the democratically elected Prime Minister Mohammad Mosaddegh in 1953. The CIA and State Department had given green light on overthrowing Mosaddegh – codenamed Operation Ajax – after he nationalized major oil assets.
The coup d'etat is thought to give birth to Iranian nationalism, which, in turn, paved way to the 1979 Islamic Revolution – a major event that poisoned US-Iran relations into the 21st century.
Like this story? Share it with a friend!
You can share this story on social media: