Israel launches airstrikes against 'terrorist' targets in Gaza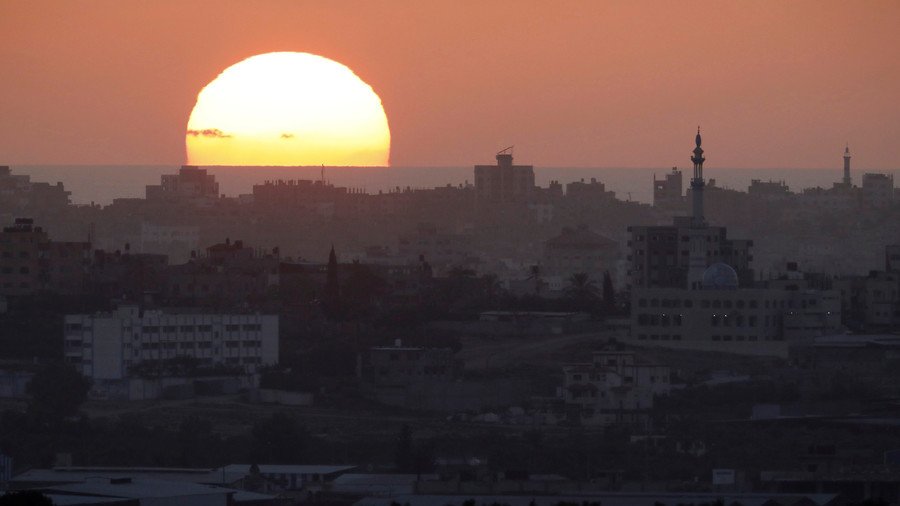 The Israeli Air Force has carried out a series of airstrikes against Hamas military facilities in northern Gaza in retaliation for "heavy machine gun fire" that reportedly targeted the city of Sderot.
The strikes targeted four Hamas-affiliated buildings and infrastructure objects in a military compound of the Sunni organization, while three more sorties were launched at a weapons production facility, the IDF said.
Israel said it was a warranted response to numerous shooting incidents throughout Wednesday, including machine gun fire, which targeted the city of Sderot in the Southern District of Israel.
A short while ago, IAF fighter jets struck Hamas terror targets in northern Gaza. 4 of the targets were buildings & terror infrastructure in a military compound, & 3 more were in a weapons production facility

— IDF (@IDFSpokesperson) May 16, 2018
"Hamas is solely responsible for the events transpiring in and out of Gaza, and is accountable for all terrorist activity emanating from Gaza targeting Israeli civilians and Israeli sovereignty," the IDF said. "The IDF is prepared to continue fulfilling its mission to ensure Israeli civilians' security and sense of security."
The strikes followed earlier retaliation by the IDF against Hamas positions on Wednesday, when an Israeli tank targeted a group which reportedly opened machine gun fire on its soldiers. While there were not believed to be any casualties, machine gun fire from Gaza is said to have struck at least six homes in Sderot.
Israeli-Palestinian tensions have been on the rise since December, when US President Donald Trump announced the recognition of Jerusalem as the capital city of Israel, triggering furious protests violently suppressed by the IDF. Deadly clashes have further escalated during the so-called 'Great March of Return', which culminated on Monday when the US embassy officially opened in Jerusalem.
At least 60 people lost their lives in what became the deadliest day in the Israeli-Palestinian conflict since 2014. More than 2,700 people were injured, many by live ammunition. While the Palestinian government called the Israeli crackdown a "terrible massacre," Israel denied accusations of using excessive force against the protesters, insisting the crackdown is justified to protect its border.
Think your friends would be interested? Share this story!
You can share this story on social media: