Head of Czech lab that made 'Novichok' fired, reasons unknown
The Czech Defense Minister has fired the head of the military laboratory who said his lab had made a 'Novichok'-related chemical for testing. His statement was earlier called 'unfortunate' by the country's Prime Minister.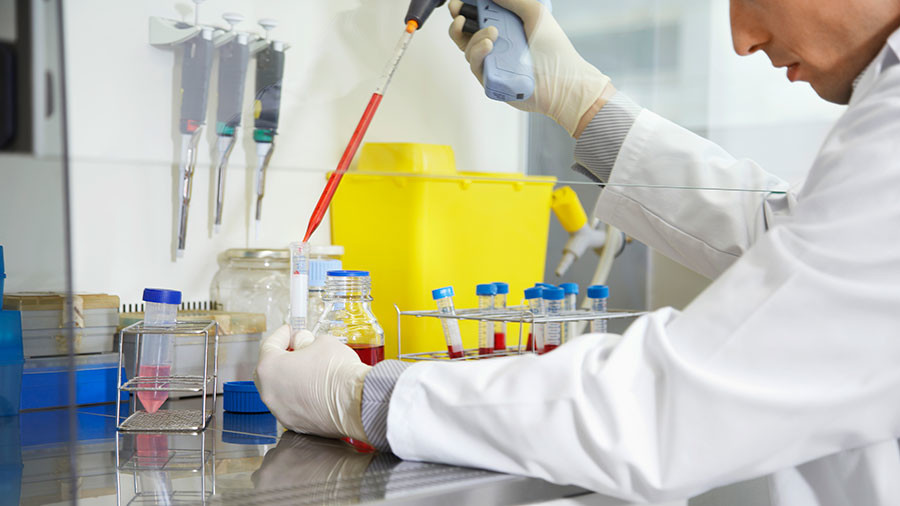 "I thank Bohuslav Safar for a long time at the head of the Military Research Institute," the ministry website quotes Defense Minister Carla Slechtova. Safar remains an employee of the Institute, but has been replaced by his deputy as director, until a new head is named. No reason has been named for the firing.
Safar himself was not given any explanation, either, he told Czech news outlet Aktualne. But he says the connection to his statements on 'Novichok' research is obvious.
"Apparently, it's because of what happened around the 'Novichok' case," Safar said.
In March, Safar told Czech public broadcaster CTK that his lab had produced A-230, a type of the nerve agent known as 'Novichok.' A similar chemical was allegedly used in the UK to poison former Russian-British double agent Sergey Skripal and his daughter Yulia.
Russia immediately got blamed for the alleged poisoning by a number of Western leaders. Safar said the substance was created in small quantities for research purposes.
In early May, Czech President Milos Zeman said his country had in fact tested 'Novichok.' Prime Minister Andrej Babis rushed in to do damage control, saying Safar's words were "unfortunate" and caused a "misunderstanding" with Zeman.

Czech officials admitted there had been testing, but it was done on "microscopic amounts" of A-230, the security was too tight for any leak, and in any case, the substance was different from A-234, which the UK claims had been used on the Skripals.
The now fired Safar stands by his words. "I am convinced that I have provided all the information in this matter and everything was true, everything I've ever provided is always true," he told Aktualne.
Babis, meanwhile, says he has nothing to do with Safar's firing – but his statements could have.
"I certainly did not ask [the Defense Minister] to dismiss him, but she informed me about it. It is true that some statements by Safar were controversial and played a certain role on the international scene," Babis said, according to the Prague Daily Monitor.
You can share this story on social media: