Turkish airlines plane tail smashed in dramatic collision at Istanbul Intl' Airport (VIDEO)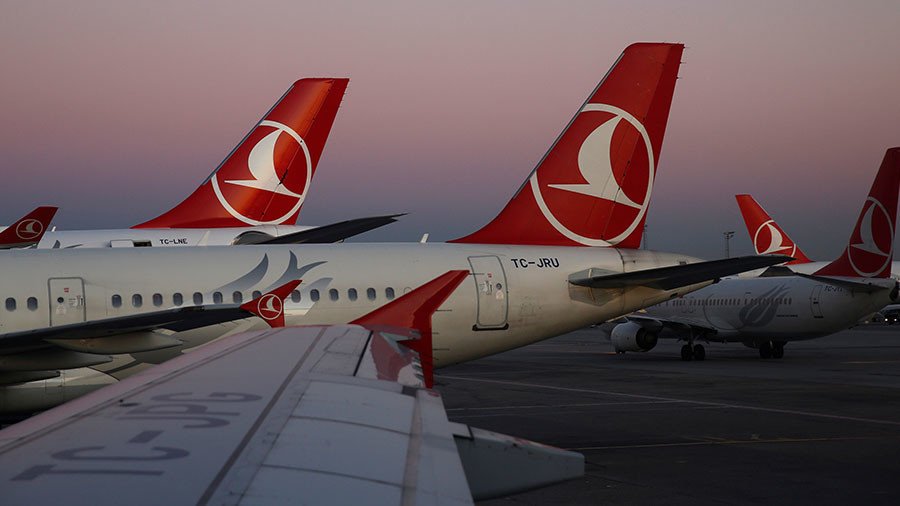 A dramatic collision took place at Istanbul-Ataturk International Airport, as a South Korean Asiana passenger plane sliced into the tail of a Turkish Airlines plane while taxiing on the runaway.
Footage has emerged showing the moment the two planes collided on Sunday. The South Korean Asiana A330 airplane, which was heading for Seoul, can be seen making its way to the runaway as it accidently smashes the tail of the Turkish Airlines A321, which had just landed.
The footage shows that the South Korean plane's wingtip was seriously damaged. However, none of the 222 passengers and 16 crew members on board the Asiana A330 plane were hurt, according to reports. The flight scheduled to leave for Seoul was canceled after the collision.
Asiana Airlines – one of South Korea's two major airlines – substituted the damaged plane with another which is scheduled to leave Istanbul on Monday. An investigation has been launched to determine who was at fault.
A similar incident occurred just two months ago, when a German plane collided with an Israeli jet in Tel Aviv while taxiing before take-off.
Like this story? Share it with a friend!
You can share this story on social media: