Turkey's Erdogan slams Netanyahu, calls Israel an 'apartheid state'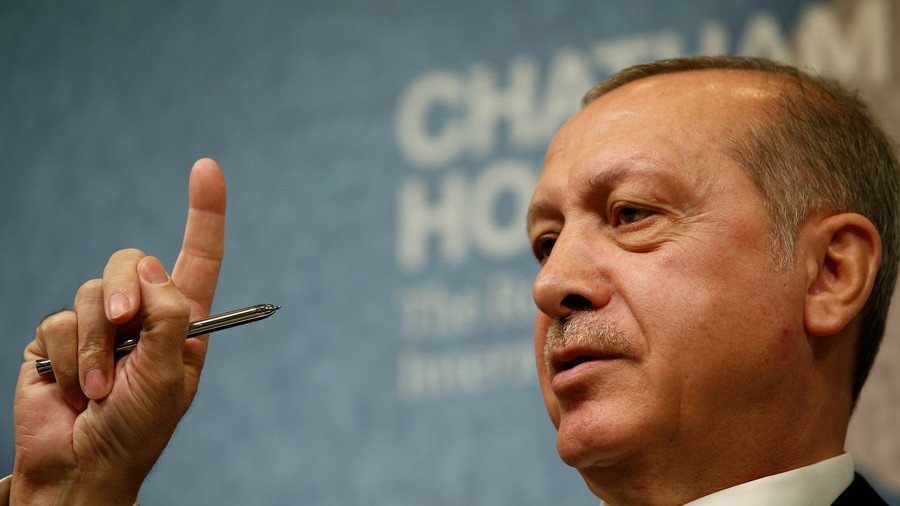 Turkish President Recep Tayyip Erdogan has slammed Israeli Prime Minister Benjamin Netanyahu as the leader of "an apartheid state" and advised him to take a "lesson in humanity" by reading the ten commandments.
Erdogan tweeted the comment a day after 59 Palestinian protesters were killed by Israeli forces on the Gaza border. The tweet also said that Netanyahu "has the blood of Palestinians on his hands" and that he "can't cover up crimes by attacking Turkey."
Netanyahu had previously taken to Twitter to call Erdogan a "Hamas supporter" and said the Turkish leader should not try to "preach morality" to Israel.
On Tuesday, Erdogan announced that Turkey would withdraw its ambassadors from Washington and Tel Aviv and expel the Israeli ambassador in Ankara in response to the killing of scores of Palestinians in the Gaza Strip on the bloodiest day of protests in weeks. Hours later, Israel responded by expelling the Turkish consul in Jerusalem.
Palestinians had been protesting the opening of the new US embassy in Jerusalem, the eastern part of which they claim as their own capital.
Ankara said that US President Donald Trump's decision to recognize Jerusalem as Israel's capital and open an embassy there was "violating international law and all relevant UN Resolutions."
Turkey has been among the loudest critics of Israel's response to the recent protests. Turkish government spokesman Bekir Bozdag said on Monday that Ankara held the US equally accountable for the bloodshed.
"The United States is part of the problem, not the solution," he said.
You can share this story on social media: