Merkel says goal to boost military spending to NATO target is 'not some fetish' for Germany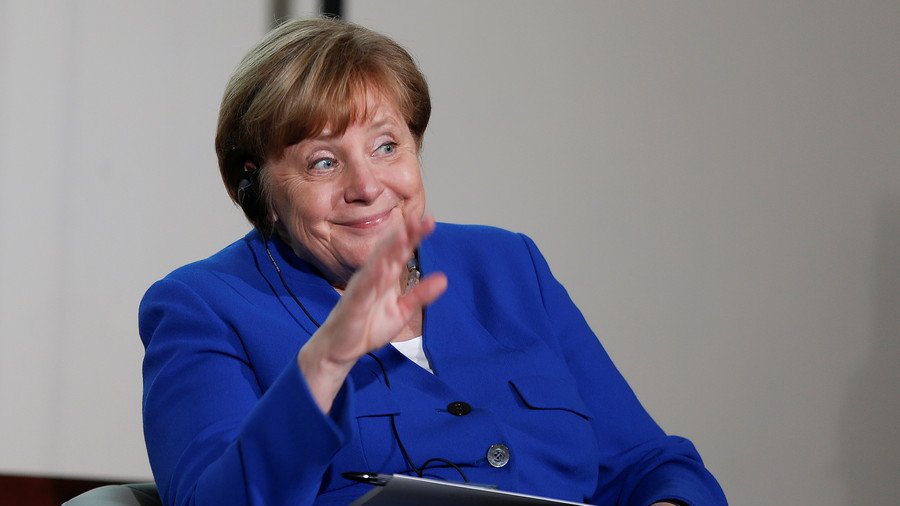 German Chancellor Angela Merkel has said that her commitment to bringing Berlin in line with the NATO defense spending target of two percent of GDP was not some "fetish" for Germany, but is reflective of changing security needs.
Speaking at a biennial meeting of top German military officials, which she has not attended since 2012, Merkel said that it was important for Germany to stand by its commitments to NATO.
"The two percent is not a fetish that has nothing to do with the Bundeswehr, but it is necessary to allow us to fulfil the requirements of our international deployments, plus the need for homeland and alliance defense," she said.
Merkel's comments come at a time when some German lawmakers are increasingly worried that her pledge to increase defense spending will lead to the militarization of Germany society.
There is a growing debate within Merkel's coalition government, with conservatives and centre-left Social Democrats arguing over plans to boost military spending to meet the NATO target.
Germany currently spends 1.2 percent of its GDP on defense, but Defense Minister Ursula von der Leyen told military officers at the meeting that spending would increase to 1.3 percent by 2019 and 1.5 percent by 2025 — a number which would still fall short of the two percent that NATO member states agreed to work towards by 2024.
Merkel said that after years of falling spending, the Germany military needed to rebuild and pointed out that there had been few objections when the former West Germany allocated 2.3 percent of its GDP to the military during the Cold War.

US President Donald Trump has denounced Germany in the past for failing to meet the two percent target. At the opening of NATO's new headquarters in Brussels last year, Trump admonished Germany and other alliance members, saying they owe "massive amounts of money from past years."
You can share this story on social media: