'Oui, Europe is America's vassal,' analyst Mark Sleboda tells RT (VIDEO)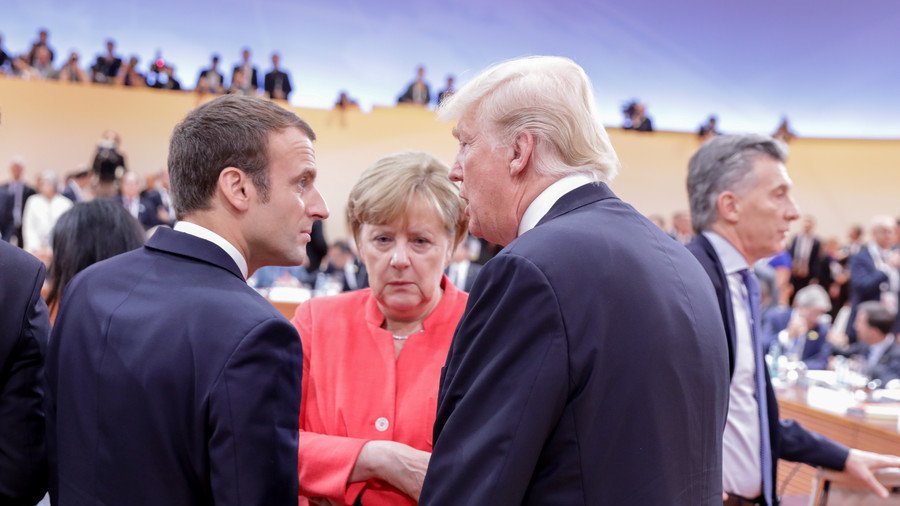 Days after France's economy minister asked whether Europe was America's vassal and urged the EU to continue trading with Iran, international affairs and security analyst Mark Sleboda confirmed that yes, Europe is a US vassal.
"He [French Economy Minister Bruno le Maire] said, 'what, are we, America's vassal?' To which my reply is, oui. Yeah, you are," he said during RT's "CrossTalk with Peter Lavelle" program.
Sleboda also had some blunt words for German Chancellor Angela Merkel, who stated that Europe can no longer rely on the US for defense. "Angela, I hate to tell you something, honey, but the biggest threat to your sovereignty and security is the US," he said.
His comments come after US President Donald Trump withdrew from the Iran nuclear deal on Tuesday, despite allies France, Germany, and the UK trying to convince him to stick to the landmark agreement.
The US has stated that companies doing business in Iran now have six months to halt economic activity, and cannot sign new contracts. On Sunday, US National Security Adviser John Bolton told CNN that "it's possible" that Washington will slap sanctions on European companies. "I think the Europeans will see that's in their interest ultimately to go along with this," he said.
CrossTalk's other guests include CIA veteran Ray McGovern and political analyst Dmitry Babich, as they discuss the future of the Transatlantic alliance in the era of Trump and the pre-history of the next war in the Middle East.
If you like this story, share it with a friend!
You can share this story on social media: