Legendary Russian aerobatic team Strizhi to get new-design MiG-35 jets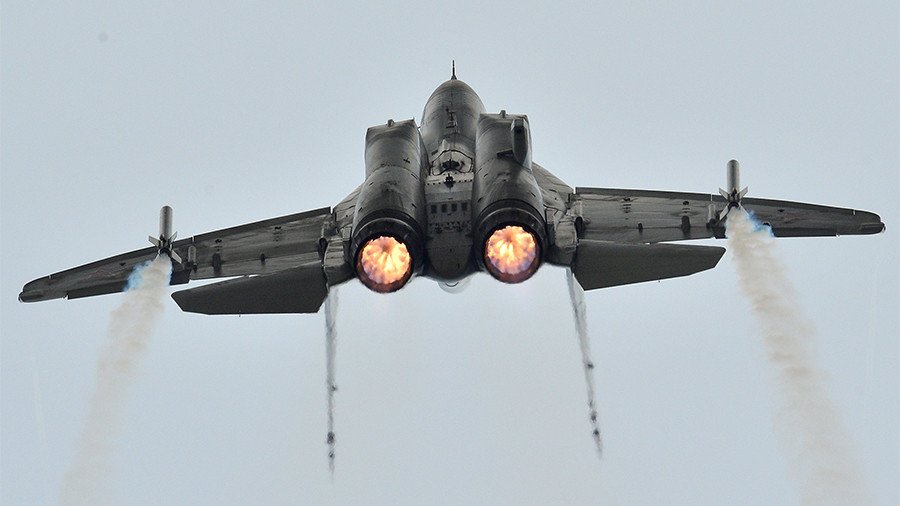 The world famous Russian aerobatic team Strizhi, known for performing amazing stunts and maneuvers at air shows, will be one of the first to fly the new MiG-35 lightweight fighter jets, a Russian Air Force official said.
After testing is completed, the state-of-the-art aircraft will be delivered to the Kubinka airbase in Moscow Region, where Strizhi are currently stationed, Lieutenant General Andrey Yudin of the Russian Air Force said.
The new Russian multirole fighter jet, designed by the Mikoyan Aircraft Corporation (MiG), can fly at speeds of over 2,500km/h and reach altitudes of up to 17,500 meters. The aircraft is a further development of the MiG-29M and MiG-29K fighters.
Russia launched flight tests of the MiG-35 with a view to potentially using laser guns back in January 2017. In November, some 30 nations were ready to upgrade their ageing warplanes with the new Russian multirole planes, Director General of MiG Ilya Tarasenko told Bloomberg at that time.
In the meantime, Strizhi, along with the Russian Knights, dazzled spectators with aerobatic tricks using Sukhoi SU-27 and MiG-29 fighter jets in Kubinka on Saturday. The show marked the 80th anniversary of the Center for the Display of Aviation Equipment.
Think your friends would be interested? Share this story!
You can share this story on social media: