Venezuelans shocked by May whiteout as snow falls on Andes (PHOTOS)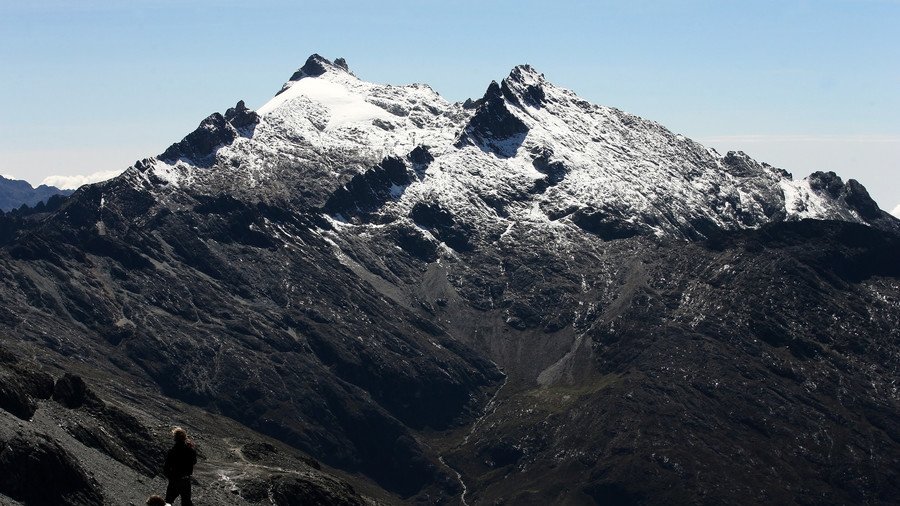 An area of the Andes mountains in northwestern Venezuela has been blanketed in snow in a hugely unusual event for this time of year. Locals have been left shocked by the May whiteout.
Residents of Merida, a colonial-era city in the Pico El Aguila mountain, are celebrating the heavy snowfall by sharing pictures on Twitter. Due to its high altitude, the area sustains its most frequent snowfalls during the months of July and August.
READ MORE: Cyclist plunges from helicopter, makes 43-meter snow jump (PHOTOS, VIDEOS)
The mountain's peak is situated more than 4,000 meters (13,000ft) above sea level where the average temperature is five degrees Celsius (41F). There are also low levels of oxygen in the atmosphere, making it a relatively inhospitable place, compared to the country's capital Caracas which boasts temperatures of up to 23 degrees Celsius (73F).
READ MORE: 3 killed as 'historic' snowstorm blasts Midwest US (VIDEOS, PHOTOS)
The state of Merida, in western Venezuela, is part of the Cordillera de los Andes, the longest mountain chain in the world.
Like this story? Share it with a friend!
You can share this story on social media: