Israel-Syria cross-border strikes reported in occupied Golan Heights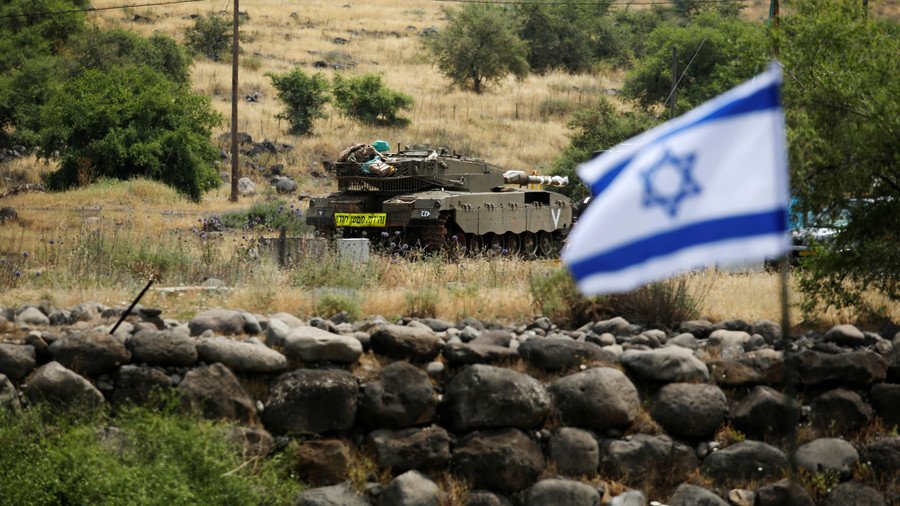 Strikes have been reported across the border between the Israeli-occupied and the Syrian portions of the Golan Heights. Syrian media says Israeli shells hit its territory, while Israel reports it was targeted by Iranian missiles.
The shells were fired from the Israeli-controlled area towards the city of Baath in northern Quneitra, Syria's state SANA news agency reported. There have been no reports of injuries as a result of the attack, it said.
Within minutes of the reported shelling, the Israeli military said that sirens were heard in the occupied Golan Heights, without providing any details as to what triggered the alert.
"The details are being looked into and will be given shortly," the Israel Defense Forces (IDF) wrote on Twitter.
It is unclear so far which of the incidents came first.
Israeli media reported that the sirens might have been activated as the Iron Dome missile defense system was deployed to shoot down incoming projectiles. There have also been unconfirmed reports of explosions on the Israeli side.
Footage posted by The Jerusalem Post military correspondent Anna Ahronheim on Twitter shows sirens going off in the village of Majdal Shams, north of the Golan Heights.
Israeli media, citing the army, reported that its missile defense shield repelled an attack allegedly staged by Iran's Quds Force, during which some 20 missiles were launched into the Israeli-controlled territory. The military said that some of the projectiles were shot down. The army says there were no injuries.
Meanwhile, the Golan Regional Council urged residents to stay in shelters, saying that the area has come under rocket fire, Haaretz reported.
The Israeli Air Force tweeted that it views the alleged attack by Iranian forces "with severity" and announced there would be "more to follow."
The reported showdown comes just a day after Israeli forces struck a Syrian army position in the south of Damascus. Israeli warplanes were reportedly spotted in Lebanese airspace in the run-up to the attack. Rebel-linked sources reported that the strike was aimed at an Iranian military installation and resulted in the death of several Iranian servicemen. However, according to SANA, the attack, which came on the heels of US President Trump's withdrawal from the nuclear deal with Iran, caused no casualties.
You can share this story on social media: