Israel strikes Syrian army positions, no casualties - State news agency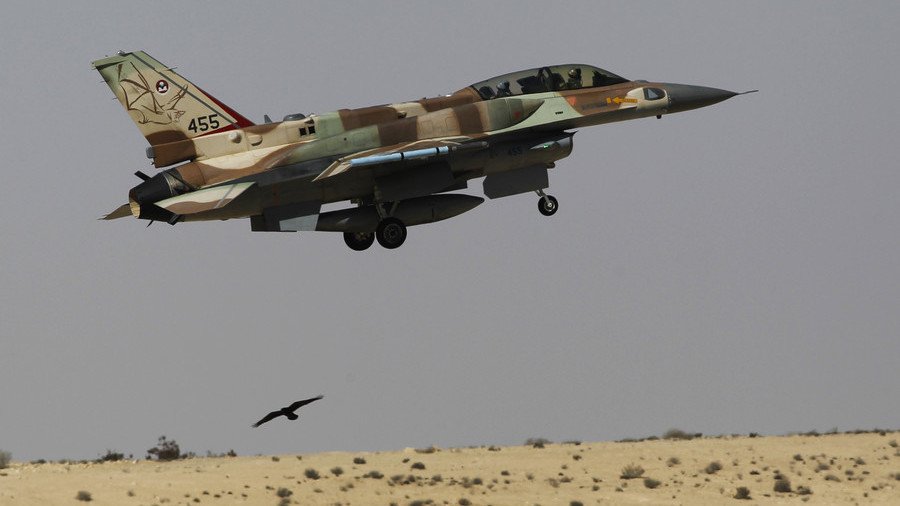 A Syrian army position in the south of Damascus was under Israeli air strike, SANA state news agency reported. Syrian air defences fired at and destroyed two Israeli missiles in the Kisweh area.
An army commander told the agency that there were no casualties. Israel has not commented yet on the news.
A source in Beirut airport told RIA-Novosti that Israeli warplanes were spotted in Lebanese airspace at the time of the Kisweh attack.
The reports of the attack followed the announcement by Donald Trump that the US is withdrawing from the nuclear deal with Iran and re-imposing sanctions against the country.
Earlier on Tuesday, IDF forces in the northern Golan Heights on the Israel-Syria border were put on high alert after the military identified what it called "unusual movements" of Iranian forces within Syria.
Israel believes Tehran is getting ready to strike the Jewish State in retaliation for the April 9 bombardment of Syria's T4 airbase, in which seven Iranian military advisers and Iranian Revolutionary Guard members were killed. IDF didn't acknowledge its responsibility for the attack, but Iran holds Israel as the guilty party.
You can share this story on social media: