Xi tells Trump that North Korea wants peace, but has security concerns
Published time: 8 May, 2018 21:19
Edited time: 8 Jun, 2018 12:51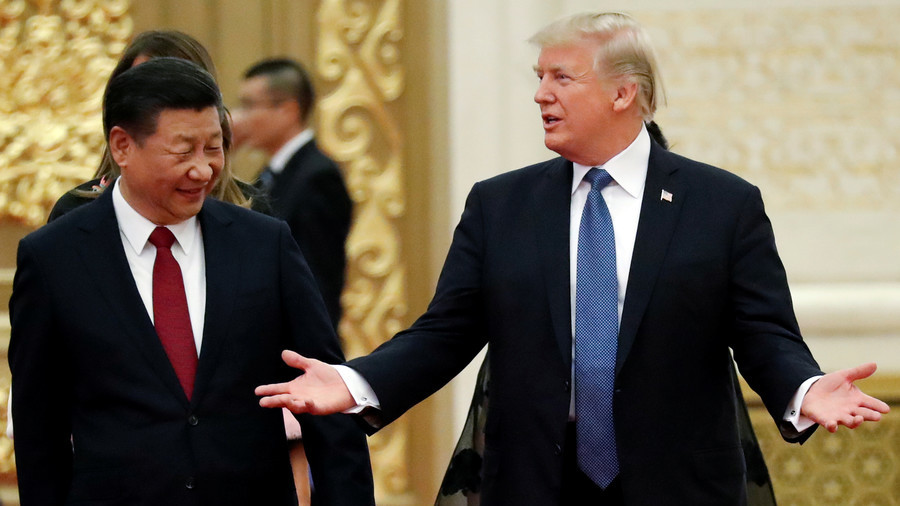 China's Xi Jinping has urged Donald Trump to consider Pyongyang's legitimate security concerns ahead of a highly-anticipated summit between the US president and North Korean leader Kim Jong-un.
Xi phoned Trump shortly after meeting with Kim on Tuesday in northern China, the North Korean leader's second visit to China in as many months. According to Chinese state media, Xi told Trump that China supports a summit between the United States and North Korea and hoped that Washington would help to foster trust between the two sides by acknowledging Pyongyang's security concerns.
The Chinese president also relayed to Trump that Kim wanted to discuss "phased and synchronous measures" to help ease tensions over North Korea's nuclear program.
A readout of the conversation between Trump and Xi released by the White House said that the two leaders "agreed on the importance of continued implementation of sanctions on North Korea until it permanently dismantles its nuclear and missile programs."
"The two leaders discussed issues of mutual interest, including recent developments on the Korean Peninsula and President Xi's meeting today with North Korean leader Kim Jong Un."

— Zachary Cohen (@ZcohenCNN) May 8, 2018
During their meeting, Kim reportedly told Xi that there would be "no need" for North Korea to be a nuclear state as soon as "relevant parties abolish their hostile policies and remove security threats."
In recent weeks, Trump has refrained from incendiary tweets at Kim, but the US president is still demanding wide-ranging concessions from North Korea concerning its weapons program.
However, Trump's decision to withdraw from the 2015 nuclear agreement with Iran on Tuesday may threaten the efforts to reach a denuclearization deal with North Korea, according to the president's critics.
Like this story? Share it with a friend!