Routine spying? Two US surveillance planes peek over Russia's Kaliningrad borders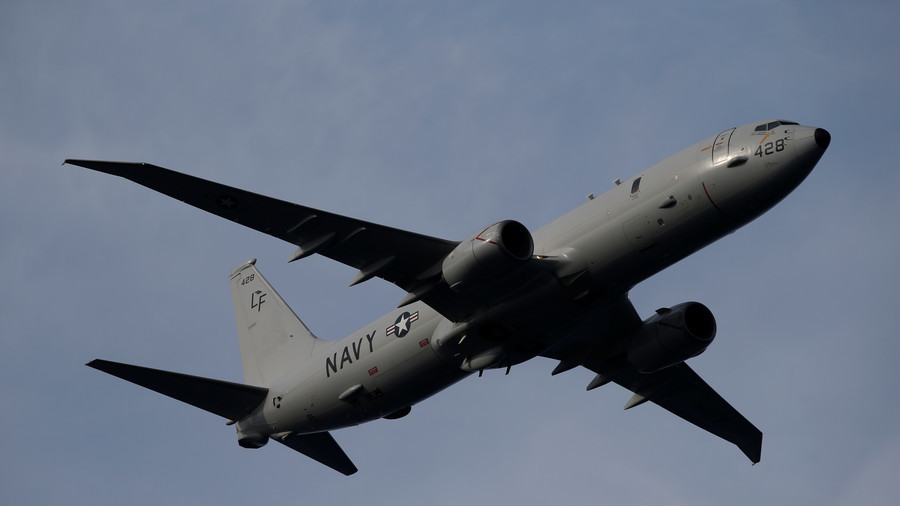 Two US spy planes were spotted over the Baltic Sea close to Russia's borders. One of the aircraft was reportedly intercepted by a Su-27 fighter, in what is becoming a routine aerial encounter, according to the Russian military.
The US surveillance planes conducted several flights near the Russian exclave of Kaliningrad on Saturday, according to Mil Radar, a military plane-spotter's Twitter account, which monitors US Air Force and Navy operations around the world.
The US Air Force RC-135V electronic surveillance plane and a US Navy P-8A Poseidon maritime patrol aircraft were reportedly involved in spying missions over the Baltic Sea.
The RC-135V had also approached the Russian exclave from the south, flying over the territory of Poland. The RC-135V is thought to have taken off from RAF Mildenhall in the UK, while the Poseidon operated from the Amari military installation in Estonia.
The P-8A Poseidon was reportedly "intercepted" by a Russian Su-27 fighter; however, neither the US nor the Russian military made any statements regarding the alleged incident, occurrences of which have become somewhat routine.
US and NATO air patrols have become increasingly common in international airspace over the past few years. In many cases the planes approach Russian territory very closely, frequently forcing the scrambling of Russian fighters to intercept the rogue aircraft.
In the last two weeks of April alone, 35 aircraft conducted surveillance missions near Russia's borders, according to the Russian Defense Ministry. While no airspace breaches took place, fighter jets were scrambled 15 times to intercept and escort foreign military planes.
While the Russian military considers surveillance flights and resulting intercepts a perfectly "standard, absolutely legal and absolutely safe" routine, it has repeatedly recommended that the Pentagon winds down its spying activity thousands of miles from US territory or, at the very least, that it stop complaining that these encounters are somehow unprofessional or unsafe.
Think your friends would be interested? Share this story!