US will face 'regret like never before' if it pulls out of Iran nuclear deal – Rouhani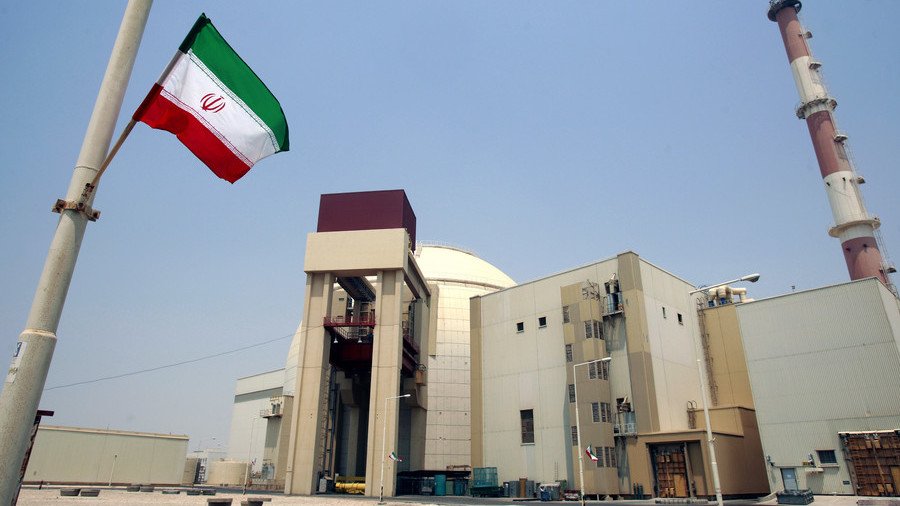 The US will be faced with regret if it decides to pull out of the nuclear deal agreed with Tehran, Iranian President Hassan Rouhani has warned, adding that his government has "plans to resist" the move.
"If the United States leaves the nuclear agreement, you will soon see that they will regret it like never before in history," Rouhani said in a televised speech on Sunday, as quoted by Reuters.
Rouhani went on to state that Tehran has "plans to resist any decision by Trump on the nuclear accord," and that "orders have been issued to our atomic energy organization... and to the economic sector to confront America's plots against our country.
"America is making a mistake if it leaves the nuclear accord."
His remarks come in the lead-up to May 12, a deadline by which US President Donald Trump says America's European allies must rectify "flaws" in the nuclear agreement. If that isn't done to Trump's satisfaction, he says he will refuse to extend US sanctions relief for Iran.
The European allies – Britain, France, and Germany – are committed to sticking to the deal which was signed in 2015, with a recent statement from Downing Street saying they agree it is "the best way of neutralizing the threat of a nuclear-armed Iran."
However, in an effort to keep Washington involved, the three nations are seeking to open talks on Iran's ballistic missile program, its nuclear activities beyond 2025 – when the key provisions of the deal expire – and its role in Middle East crises including Syria and Yemen.
That notion was slammed by Rouhani on Sunday. "We will not negotiate with anyone about our weapons and defenses, and we will make and store as many weapons, facilities and missiles as we need," he said, stressing the rejection by Iranian leaders to hold talks on Iran's missile program, which it claims is purely for defensive purposes.
Just a few hours earlier, Trump attorney Rudy Giuliani implied that the president would be nixing Washington's commitment to the agreement. Trump has called the accord, which was signed under the Obama administration, the "worst deal ever negotiated."
Trump has also said that he has the power to cancel US participation in the agreement "at any time," and refused to certify Iran's compliance with the deal in October, despite confirmation from the International Atomic Energy Agency (IAEA) that Tehran was in compliance with the deal.
Meanwhile, in a controversial television slideshow at the end of last month, Israeli Prime Minister Benjamin Netanyahu claimed that Iran lied about its nuclear program, which makes the 2015 deal invalid. While the US says the slideshow proves that Iran had a "robust, clandestine nuclear weapons program," the presentation was slammed by Iranian Foreign Minister Javad Zarif as a "coordinated timing of alleged intelligence revelation by the boy who cries wolf."
Analysts told RT that the timing of the seemingly well-rehearsed presentation was indeed crucial. Dr. Maged Botros, the head of the political science department at Helwan University in Egypt, said that Netanyahu's presentation was "a setup for Trump," suggesting it could be a solution for the US president to tear up the deal.
Like this story? Share it with a friend!
You can share this story on social media: