World's most 'inconvenient' convenience store caters for Chinese climbers 100m above ground (VIDEO)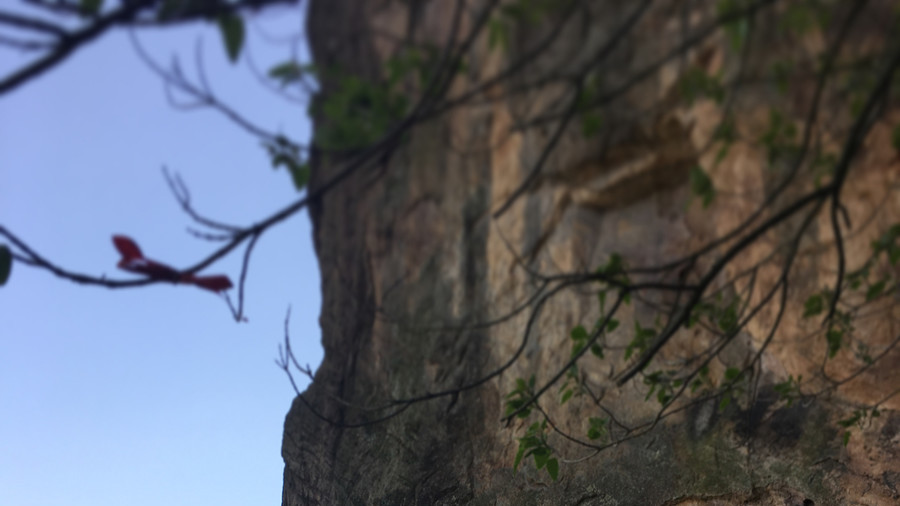 Catering to the needs of rock climbers at China's Shiniuzhai National Geological Park, the management of the natural and steep wonderland have set up a convenience store to sell water and snacks to courageous cliffhangers.
Dubbed the world's most "inconvenient" convenience store, the shop is hanging in the middle of a sheer cliff in Pingjiang County more than 100 meters above ground. "When I was there, that was the hardest part to climb. The convenience store provides the supplemental energy as well as water. I have more energy to go to the top," climber Yuangui Hu told Ruptly's video agency.
READ MORE: Bear chases hundreds of sheep over a cliff in the Pyrenees
A decrepit, shed-like structure, the shop is stocked enough to provide much-needed relief to hundreds of visitors who come to Hunan Province to hang and experience the three main attractions – the Miles Cliff, Hundred Miles Danxia and the Brave Men's Bridge.
Conveniently located at the crossroads of the park's three routes, the mini-mart is equipped with all the necessities, like food and water. Every day, water and snacks get delivered from the foot of the mountain up to the top by ropes. Anyone wishing to purchase something must secure themselves by their safety cables to the side of the rock, equipped with a bolted stairway.
Cash is always welcome on the side of the cliff, but electronic payment transactions are also accepted, even though the park administrators insist they are focused on offering a priceless experience rather than on making a profit. Tourists who manage to get up there can also chat with friendly park employees who are both professional rock climbers and instructors.
Any potential rubbish from the items purchased in the mini-mart must be disposed either on-site or placed in a special, waist-level net pocket that comes as part of the rental gear offered by the geopark. Such an arrangement also eliminates any potential hazards to climbers below. Just in case, there is also a small platform below the shop to prevent things from falling and hurting people.
"Before all the trainers start working, we did a health check and trained them around the equipment," Wuwen Hu, a store employee, told Ruptly. "We have to guarantee the security of them and the visitors."
If you like this story, share it with a friend!
You can share this story on social media: