Turkish cargo vessel 'rams' Greek warship in Aegean Sea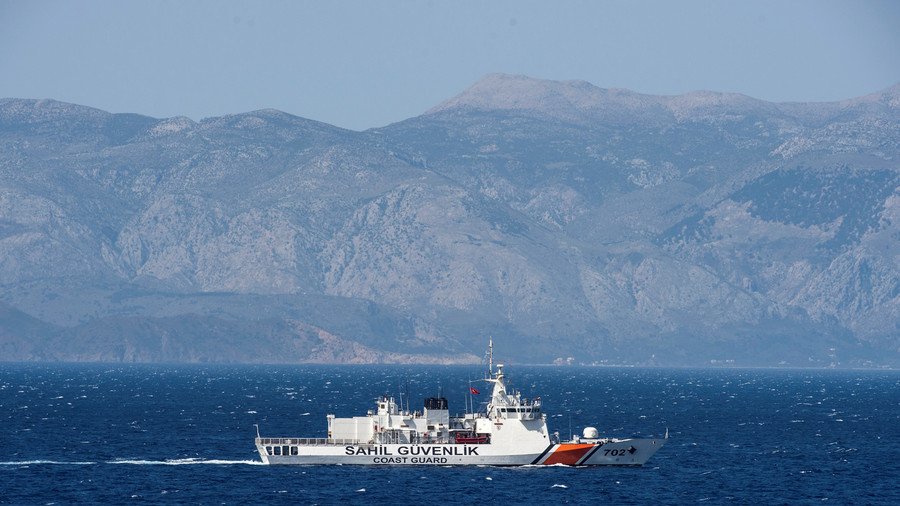 A Turkish cargo vessel has come into close contact and nudged a Greek gunboat that was on patrol for unauthorized migrant crossings in the Aegean Sea.
The Greek navy said their 180-foot (55-meter) Armatolos gunboat was on patrol off the island of Lesbos, as part of a NATO operation, when a Turkish-flagged vessel "approached and touched" their boat at about 4am local time, reports Reuters.
Afterward, the Turkish vessel accelerated towards Turkish shores and did not respond to radio calls from the Greek gunboat, according to the statement from the Hellenic Navy.
READ MORE: Anti-migrant protesters on Greek island Lesbos try to overturn police buses (PHOTO, VIDEO)
No injuries or serious damage to the boat was caused but NATO authorities have been informed of the hostile incident. Turkey's transport ministry also confirmed that there were no casualties on their side of the collision, according to Reuters.
The incident comes less than three months since a Greek coast guard ship was damaged by a Turkish vessel, after it rammed one of their patrol boats near a disputed territory in the Aegean Sea. The collision took place off the islets of Imia, a disputed region which brought Greece and Turkey to the brink of war 22 years ago.
The Greek island of Lesbos was inundated with hundreds of thousands of migrants in 2015.
The influx has eased considerably, following an agreement between the European Union and Turkey to allow migrants to be sent back. However, Lesbos remains one of many Greek islands that continues to host about 15,000 migrants.
On Thursday, demonstrators on the island clashed with police during a protest against the agreement, which still allows for some 500 new migrants to arrive each week. Alexis Tsipras's government promised to solve the migration problem and move asylum seekers to the mainland, but that seems to be taking more time than expected, due to a lack of staff and sites that could host the refugees around Greece.
Like this story? Share it with a friend!
You can share this story on social media: